Apple iPhone 5s makes up a larger percentage of the iPhone's installed base than its predecessor did last year
35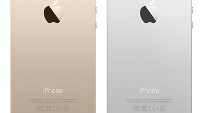 By tracking how many Apple iPhone users install its SDK, Fiksu can track sales of individual iPhone models and knows which versions are being used. The latest figures show that as of Monday, the
Apple iPhone 5s
made up 7.53% of all active iPhones in use 66 days after its launch. That compares with the 6.16% of active iPhones that the
Apple iPhone 5
controlled during its 66th day on the market.
So what explains the better performance by the iPhone 5s compared to the iPhone 5 last year? One reason is the new model's lack of any manufacturing issues that would make the phone hard to find. In fact lead times on Apple's website are declining and are currently at 3 to 5 business days. It took 60 days for the iPhone 5s to reach this mark. Last year, it took the Apple iPhone 5 70 days to have its lead time drop down to 2 to 4 business days. In 2012, the Apple iPhone 5
struggled through a period when it was extremely hard to find
, although some vendors went out of the way to make sure that they were not blamed for the shortages.
Piper Jaffray analyst Gene Munster has been tracking availability of the iPhone 5s in stores belonging to the four major U.S. carriers. Two weeks ago, 31% of Verizon, AT&T, Sprint and T-Mobile stores had the full-featured Apple iPhone in stock, a number that has since risen to 90%. The analyst estimates that Apple will sell 55.5 million units this quarter.
source: Fiksu via
Forbes