Apple iPhone 4 owners can now claim $15 for Antennagate if they didn't opt for the free bumper
6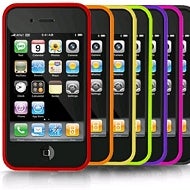 The dedicated website for the
Apple iPhone 4 Antennagate class action lawsuit
is now accepting signups for $15 in compensation money from the settlement with Apple, said the attorney-in-charge Ira Rothken on
Twitter
.
Cupertino offered this amount, or a free bumper, to all owners of the phone that think they experienced diminished reception when holding the iPhone 4's external steel band antenna in a certain way.
In order to claim your 15 bucks, you have to comply with the following requirements: "
(a) experienced antenna or reception issues; (b) been unable to return your iPhone 4 without incurring any costs; (c) been unwilling to use a case or free bumper for your iPhone 4; and (d) completed certain troubleshooting steps or are unable to complete the troubleshooting steps because you no longer own your iPhone.
"
The claimants have to be US residents, who are or have been owners of the iPhone 4, and satisfy all of the abovementioned requirements. You can hit the source link below and enter your details for the cold hard cash if you hate the warm and fuzzy feeling coming with a bumper.