Apple and Parkopedia join forces to making parking easier
2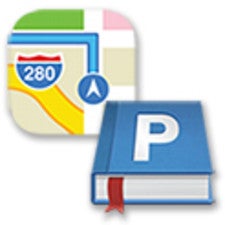 In addition to
remembering where you parked your car
, Apple Maps will soon be able to assist you in finding a convenient parking spot. The app will gain enviable encyclopedic knowledge in the art of parking, provided by non other than Parkopedia, which will lend its vast database of parking space info to Apple Maps.
As part of the new deal between Apple and Parkopedia, the new feature will be made available in 75 countries and will allow users to tap into a catalogue of over 40 million parking spots, including detailed info on location, price and accepted payment methods. The information is already available for users in the United States.
Reportedly, future updates will allow users to book parking spaces remotely, although the payment process will require a separate app outside of Apple Maps to finalize.
Parkopedia issued an official statement on the matter, expressing excitement over the deal:
We're excited to deliver detailed information on more than 40 million parking spaces in 75 countries to Apple Maps customers. This is a very important milestone for Parkopedia. Our combined footprint in the consumer and automotive space is huge and this opens the doors to delivering a world of innovative solutions.
via:
Redmond Pie