Let's finish that poll: Android One or Xiaomi MIUI 9? Vote here
35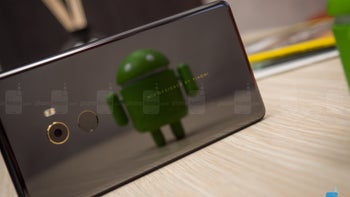 You may have heard of Xiaomi — the China-based tech company that grew to prominence with its bargain-priced, flagship-grade phones. A lot of them are sold internationally through 3rd party retailers, so you may even be one of the few people that bit the bullet and bought one of these bargains.
Xiaomi is known for another thing besides its affordable phones, though — its super-heavy Android re-skin. Dubbed MIUI, it's Xiaomi's own interface that makes the operating system look in a whole different way.
This is why the release of the
Xiaomi Mi A1
was such a big deal — the phone is built as part of the Android One program, meaning it runs stock Android, no extra skins, no nothing. A lot of people saw this as an awesome deal — Xiaomi's hardware is pretty good and combined with the lightning-fast stock Android, the Mi A1 is a great offer.
But, for some unknown reason, someone at Xiaomi marketing thought the MIUI is still the better platform and that the company's fans would agree. A
Twitter poll
was posted, asking users to vote for MIUI or Android One. After the poll was closed, the Android option was a clear winner. Then, Xiaomi did something they shouldn't have — they deleted the post.
Now anyone who knows how the social part of the Internet works will tell you — "If you want something to become viral, delete it". But, fear not — we are here to end this barrage of punchlines. Let's have a poll, once and for all, and see who the clear winner is!