Android 4.4.3 soak test begins on Moto X, brings camera improvements and more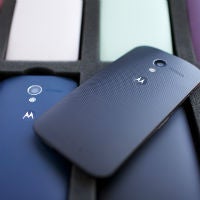 A couple days ago, we heard that a soak test was about to begin for Moto X users on T-Mobile (aka the unlocked Moto X), but it wasn't clear what the soak test would be for. It seemed odd that a bug fix update would push out for the Moto X before Nexus devices, but Android 4.4.3 started rolling out to Nexus devices, and now the 4.4.3 soak test has begun for Moto X users.
The update lists improvements to stability, framework, security, and power profile for the Android 4.4.3 side of things, and we know that Android 4.4.3 in general brings a new look to the
Android Dialer
app. On the Moto X side of things, image quality is said to be improved with more consistent exposure, more realistic flash coloring, and better photos in low light when using the front camera. There is also an improvement to video recording which allows you to pause recording, rather than completely stopping it.
Assuming this goes as it has for previous Moto X soak tests, the proper update should start rolling out to all users within the week.