Here's a look at the refreshed Dialer for Android 4.4.3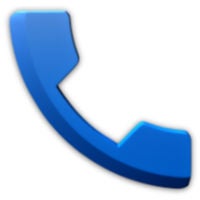 Android 4.4.3 is a pretty small update, as evidenced by the fact that the version number rose by just 0.0.1. The update adds the usual bug fixes, security updates, and stability updates, as well as promising to "improve the power profile", which sounds like it could lead to better battery life. The one outward-facing update is a refreshed UI for the Dialer app.
What you'll find in the Dialer app in Android 4.4.3 is actually the same as the
leaked Dialer images
that we saw back in April. The update is what you'd expect from a Google update these days, making the experience more visual. Right off the bat, you'll notice that your favorites/recent contacts list has been redesigned to be a grid of images. This not only makes it look better, but it removes the annoyance of accidentally swiping away a contact as you try to learn that this Dialer doesn't use the same swipe gesture navigation as the previous version. Now, to remove a contact requires a long-press, though there is no indication of how to do that, you just have to figure it out.
The actual keypad is no longer a dark panel that slides up, but a separate screen with blue numbers on a white background. The icons for unknown numbers have been redesigned as well. Overall, it is a nice update, though we would have preferred a return to the options for swiping to the left to get to recents and to the right for contacts. Given how ubiquitous swipe gestures are, it's a shame Google changed that.