Amazon starts selling the Google Pixel 3a and Pixel 3a XL
3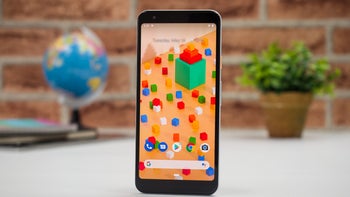 UPDATE
: Amazon has added the $100 Gift Card for all Pixel 3a and Pixel 3a XL it sells, so there's no reason not to take these deals into consideration if you plan to buy one of Google's new mid-range Android smartphones.
If you didn't buy Google's latest mid-range smartphones, the
Pixel 3a
or
Pixel 3a XL
, you might want to know that another US retailer has now started to sell them. Amazon and Google have come to terms and decided to bury the hatchet about a month ago when they announced their music streaming services will be available on each other platforms.
The next step that would make sense for Amazon is to start selling some of the products the Google has just launched. Although it's great that Amazon now offers the Google Pixel 3a and
Pixel 3a XL
, especially for Prime Members, there are no discounts involved.
As
Droid-life
points out,
Best Buy
and a couple of other US retailers offer $100 gift cards or credit with purchase when you get either of the two new Google smartphones. Unfortunately, Amazon doesn't have that offer available, and on top of that, you'll have to wait between 1 to 3 weeks to get the Pixel 3a.
Also, if you absolutely must buy the Pixel 3a or Pixel 3a XL from Amazon, you should hurry since they seem to disappear from shelves quite fast. In any case, you can check out the links below and decide for yourself.
Check out the Pixel 3a on Amazon
Check out the Pixel 3a XL on Amazon