Amazon launches beta version of push notifications for Kindle Fire
1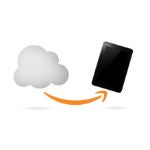 The Amazon Kindle Fire platform has always been a set of devices more geared towards consuming Amazon content and shopping on Amazon than it has been for using the apps found in Amazon's Appstore, but that could change with the introduction of Device Messaging Beta which Amazon announced today. The new Device Messaging Beta finally brings push notifications to the platform.
Amazon already has a system called SNS which offers push notifications for web apps, but the new Device Messaging system will bring a unified way for app developers to offer push notifications for apps on the Kindle Fire tablets. The system will allow for displaying a custom interface, syncing data, or pushing a notification. Not surprisingly, Amazon is trying to play up the fact that this will mean less work for developers, and better battery life, since apps won't have to constantly poll for new results. Of course, that is all common sense when it comes to push notifications.
Amazon Device Messaging is free for all developers, but since it is in beta, devs will have to sign up for it. No word on when the system will be pushed out to Kindle Fire devices.