Alcatel Idol 5S, A50, and A30 Plus offer decent features at accessible prices
7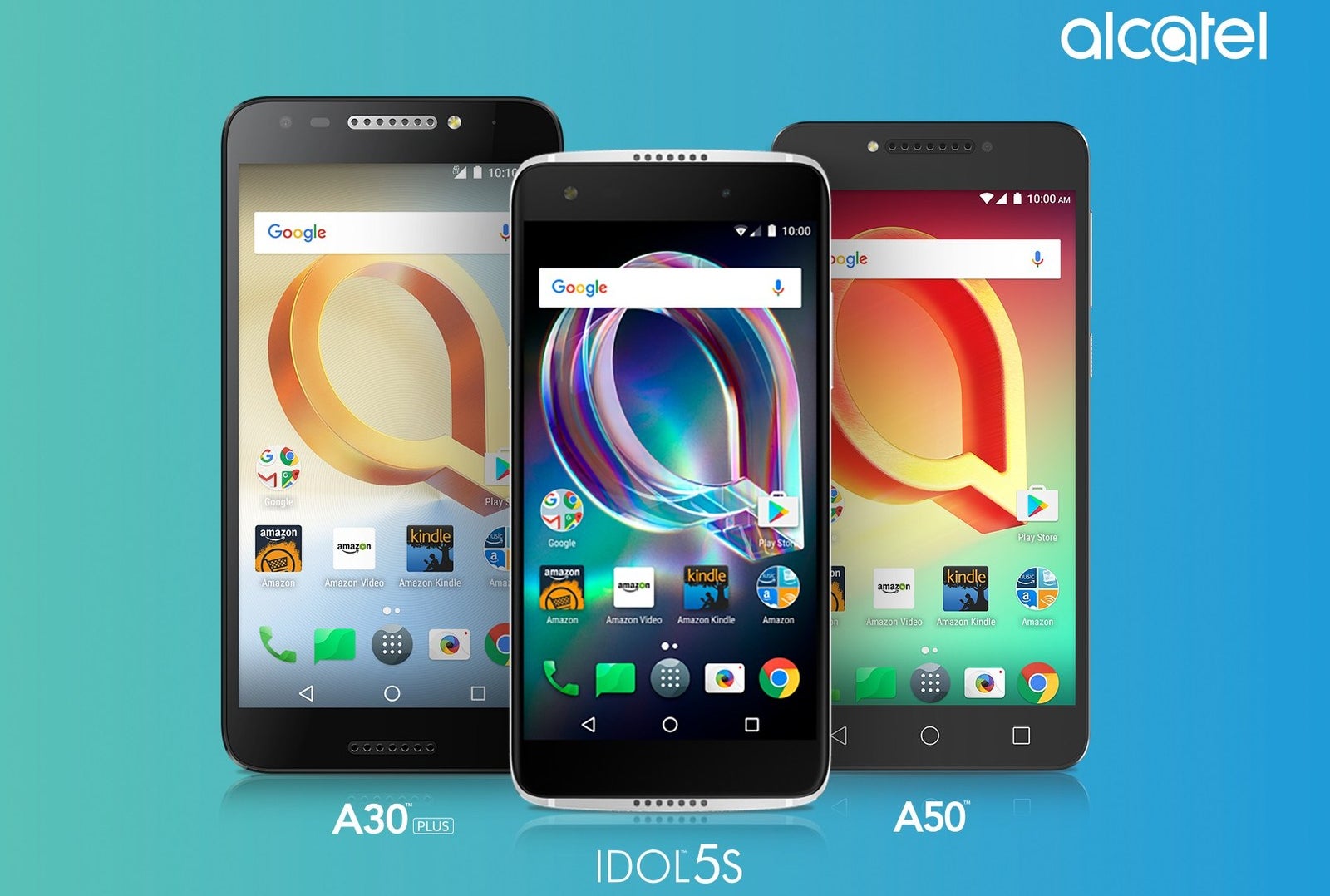 Alcatel today announced three new smartphones that run Android Nougat:
Alcatel Idol 5S
, Alcatel A50, and Alcatel A30 Plus. In addition to being
available as Amazon Prime phones
(with adds on the home screen), all tree handsets are also offered add-free in the US, though they're a bit more expensive this way.
Succeeding the Alcatel Idol 4 from 2016, the Idol 5S is built around an aluminum frame, and seems to be a nice mid-range smartphone. Running Android 7.1 Nougat, the device features a 5.2-inch 1080p display, dual front-facing speakers for stereo sound, fingerprint sensor, an 8 MP front-facing camera, and a 12 MP rear camera. The Idol 5S is powered by an octa-core Qualcomm Snapdragon 625 processor, further offering 3 GB of RAM, 32 GB of expandable internal memory, and a 2620 mAh battery.
At launch, the Alcatel Idol 5S will be compatible only with GSM/LTE carriers like AT&T and T-Mobile. However, Alcatel says that a future update (coming "later this summer") will enable the handset to also work on CDMA/LTE carriers like Verizon and Sprint. The new phone can be pre-ordered as of today for $279.99 (unlocked).
Next on the list, the Alcatel A50 runs Android 7.0 Nougat, and is offered unlocked for $149.99 (being compatible with AT&T and T-Mobile). The handset sports a 5.2-inch 720p display, and is powered by a quad-core MediaTek MTK6738 processor clocked at 1.5 GHz. Also on board are LTE, 5 MP and 13 MP cameras (front and rear), 2 GB of RAM, 16 GB of expandable storage space, and a 2800 mAh battery.
Interestingly, the Alcatel A50 supports various snap-on accessories that will be available separately, at extra cost: a LightUp SNAPBAK cover (for colorful notifications), a Power SNAPBAK (for doubling battery life), and a Sound SNAPBAK (featuring 2.5 watt stereo speakers and built-in kickstand).
Finally, the Alcatel A30 Plus is a larger version of the A30 that Alcatel released earlier this year, sporting a 5.5-inch 720p display and packing a 3,000 mAh battery. That aside, its features resemble those of the A50, although this device doesn't support modular accessories. The Alcatel A30 Plus costs $129.99, and works on AT&T and T-Mobile (support for Verizon will be added via an update later this year).
You can pre-order all three new Alcatel smartphones from Amazon via the source links below, although they won't ship before July 10. Interested?
sources: Amazon (
Alcatel Idol 5S
,
Alcatel A50
,
Alcatel A30 Plus
),
Press release