AirPods Max supply issues: New colors, an update or neither?
1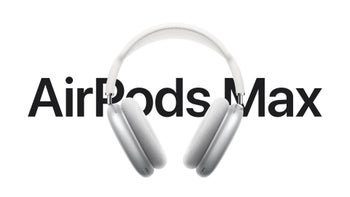 There are few pairs of headphones with a $500+ price tag that are as popular as the
AirPods Max
. The latter are
Apple
's take on over-ear wireless headphones and, needless to say, they offer impeccable quality at a hefty premium. It is precisely the ostentatious price that ultimately dissuades many potential buyers - typical supply and demand.
However, now even those willing to splurge on the AirPods Max might be facing supply issues. Today, 9to5Mac reported in
a dedicated article
that orders of Apple's high-end headset are being delayed by 2-3 weeks.
According to the source, orders placed now are expected to arrive between February 7 and February 14. Given that the AirPods Max were released way back in December 2020, it makes little sense for supply issues to arise now, more than 2 years after the original launch. Unless, however, Apple is planning a surprise.
Typically, disturbances in availability and supply issues are signs that a product is either being discontinued or that its successor is on the horizon. Neither of these scenarios seem likely, however, at this point in time.
Just recently, Ming-Chi Kuo, a leading Apple analyst and tech industry insider, put forward his
estimate
for when we can expect the AirPods Max 2. According to him, the latter are to be released sometime between late 2024 and early 2025. A discontinuation without a successor also seems highly unlikely.
9to5Mac has speculated that the AirPods Max could instead be receiving new tints, as an effort on Apple's part to keep the lineup fresh. The Cupertino company has developed a penchant for launching new color options in the middle of the release cycle of a product.
Currently, it seems the AirPods Max will have a 4 year refresh cycle. This aligns well with the hypothesis for new color options 2 years after the original release of the headphones. Nevertheless, this should all be taken with a bucket of salt at present.