Next-gen Apple AirPods and AirPods Max to come in late 2024 or early 2025, analyst claims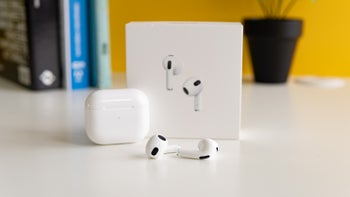 What's the first name that pops up when you hear
"prolific Apple insider and analyst"
? Chances are, it's Ming-Chi Kuo, a persona that delivers the broad strokes and shapes our expectations for the future of Apple's various device lineups.
The latest nugget of insight from Ming-Chi Kuo could be a bit disappointing to all those hoping for a refresh of the AirPods in 2023. According to the analyst, Apple could begin shipments of the next generation of the AirPods either in the second half of 2024 or the first half of 2025, which seems like an awfully long way to go even though we're in 2023 already.
(4/5)
The next-generation AirPods will likely begin mass shipments in 2H24 or 1H25, including more affordable AirPods (with Apple targeting a price of $99) and new AirPods Max, which will be assembled by Luxshare ICT and Hon Teng.

— 郭明錤 (Ming-Chi Kuo) (@mingchikuo) January 12, 2023
Presumably, we're talking about both the 3rd generation of the AirPods Pro and he fourth iteration of the regular AirPods, but Ming-Chi Kuo also reiterates the rumors that we might see an entry-level edition of the AirPods that might go for $99, or $60 less than what the very first iteration of the AirPods cost back in 2016. Speculation on our end here, Apple should really consider calling these the AirPods SE if it wants to maintain a logical naming convention across all of its device lineups.
But that's not all, as Ming-Chi Kuo believes that a second generation of the AirPods Max is also on the way, presumably scheduled for the same period.
Apple could be also planning a shift in the production chain. Ming-Chi Kuo believes that Hon Teng (FIT), a subsidiary of the Foxconn Group, will be favored as the main assembler of AirPods in the future. A few months ago, Apple's go-to AirPods manufacturer, Goertek, reportedly lost favor with Cupertino due to quality control issues, so the change wouldn't come out of the blue. When it comes to the rumored AirPods Max, these could be jointly produced by both Hon Teng (FIT) and Luxshare ICT, another one of Apple's AirPods-producing partners, which recently diversified by
opening a new plant
in Vientam.
Recommended Stories