Acer Iconia One 8 hands-on
1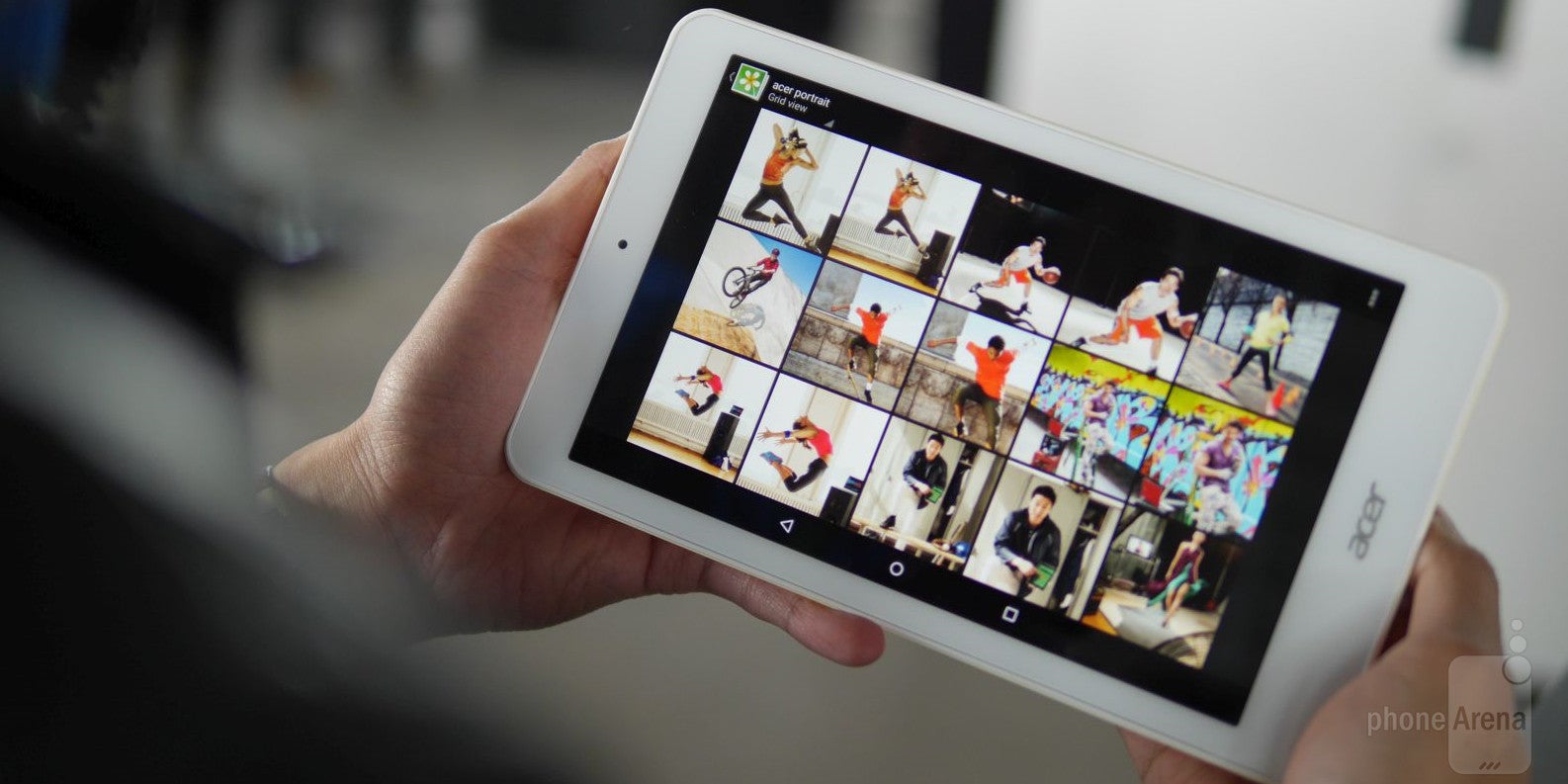 When it comes to tablets, it seems as though there's been more emphasis on the lower-end of the spectrum, partly because there's a tough distinction between $500 priced tablets and some reasonable entry-level laptops. During its press event in New York City, Acer outed its latest budget-conscious tablet in the Acer Iconia One 8. On paper, the specs aren't anything spectacular, but its saving grace is arguably the $149 price point attached to it when it launches sometime later in July.
Visually, the design of the Acer Iconia One 8 is conventional, almost to the point of making it dull looking and boring. Sporting a textured patterned casing, it provides enough grip when it's held in the hand. At the same time, it's neither too wide for our hand to accommodate for long periods of time. Despite the ordinary design language, Acer offers the tablet in a wide arrange of pastel-like colors – so at least, there's some appeal in that.
On the front, it's brandishing an 8-inch 1280 x 800 IPS display using Zero Air Gap technology. Needless to say, it's not a pixel crushing resolution, but nevertheless, it's still effective enough to make out details from a normal viewing distance. Thanks to its iridescence, colors exhibit a distinctively saturated look – though, it washes out at wider angles. Under the hood, the Iconia One 8 is powered by a quad-core Intel Atom processor, which seems equipped enough to handle the stock Android 5.0 Lollipop experiencing it's running. In the past, Acer resorted to using its own customized version of Android, so we're a bit surprised by the sudden change. Still, we can't deny that we're content that it's running a vanilla experience.
One unique ability of the tablet is its ability to interact with the optional Acer Accurate Stylus, which is useful for the tablet's various writing and sketching tools. If you prefer a more traditional handwriting tool, you can actually use a fine tip 2mm pencil instead – just because the screen's enhanced accuracy allows for it. All in all, if you're in the market for a cheap tablet, this is certainly something to think about. Attached with that $149 price point, it'll undoubtedly catch the attention of some folks.