AT&T launches the rugged Samsung Galaxy XCover Pro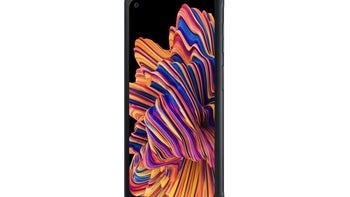 Samsung
is bringing the rugged Galaxy XCover Pro to AT&T customers, the South Korean giant
announced
over the weekend.
Samsung Galaxy XCover Pro
is part of AT&T's Frontline Workers and First Responders program. Also, it's a FirstNet device, which means that it's been built in partnership with the First Responder Network Authority (FirstNet Authority), an independent agency within the federal government.
Since it's a rugged smartphone, it makes perfect sense for the Galaxy Xcover Pro to feature an IP68 rating and MIL-STD 810G certification, which means the phone is reliable in high altitude, humidity, and other severe conditions.
Other important features specific to FirstNet-ready devices that are packed inside the Samsung Galaxy XCover Pro include mobile point of sale (mPOS) support, POGO pin charging, and the ability to connect to Band 48/Citizens Band Radio Service (CBRS). Also, it features two programmable buttons that can activate various apps, including FirstNet Push-to-Talk and AT&T Enhanced Push-to-Talk solutions.
Specs-wise, Samsung Galaxy XCover Pro sports a large 6.3-inch full HD display, 4GB RAM, dual-camera (25MP+8MP), NFC (Near Field Communications) support, 4,050 mAh battery with fast charging, and fingerprint sensor.
The smartphone was originally introduced in the US by Verizon in early 2020. Starting today, Samsung Galaxy XCover Pro is available for purchase via AT&T for $510.