3G FaceTime may be a reality very soon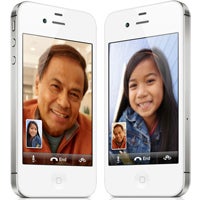 If you and your family live in an Apple household, there is no denying that Apple's FaceTime is a very cool feature. Unfortunately, even though it works on the iPad 2 and iPhone 4 and up, you have to be on a Wi-Fi connection to use it.
5.1
.1 when they disabled 3G that says, "Disabling 3G will end FaceTime. Are you sure you want to disable 3G?"
FaceTime technically works over 3G now. You have to jailbreak your device and install some extra software, but the ability is definitely there. While the Cupertino giant hasn't announced anything officially, this is the first time there has ever been even a reference to FaceTime over 3G by Apple itself. By the looks of this message, it appears that Apple may at least be testing it and we could see support for FaceTime over 3G relatively soon.