Google Pixel 6 vs Pixel 5a: main differences
5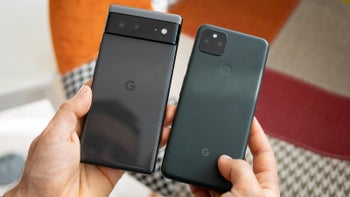 The
Pixel 6
was released in 2021 and is still a very good-looking phone with a capable camera, sporting an eye-catching design for a rather modest $599 price tag (upon release). On the other hand, we have Google's mid-range Pixel 5a at $449, again released in 2021. In this article, we compare those two, given the similar price tag they come with, in order to help you choose which one will be the best for you.
We'll be pitting these two phones against each other in several key categories: design, display, performance, camera quality and battery life.
If you're interested in getting a capable, but cheaper Pixel phone in 2023, you've come to the right place. Now, without futher ado, let's get down to business!

Google Pixel 6 vs Pixel 5a: Design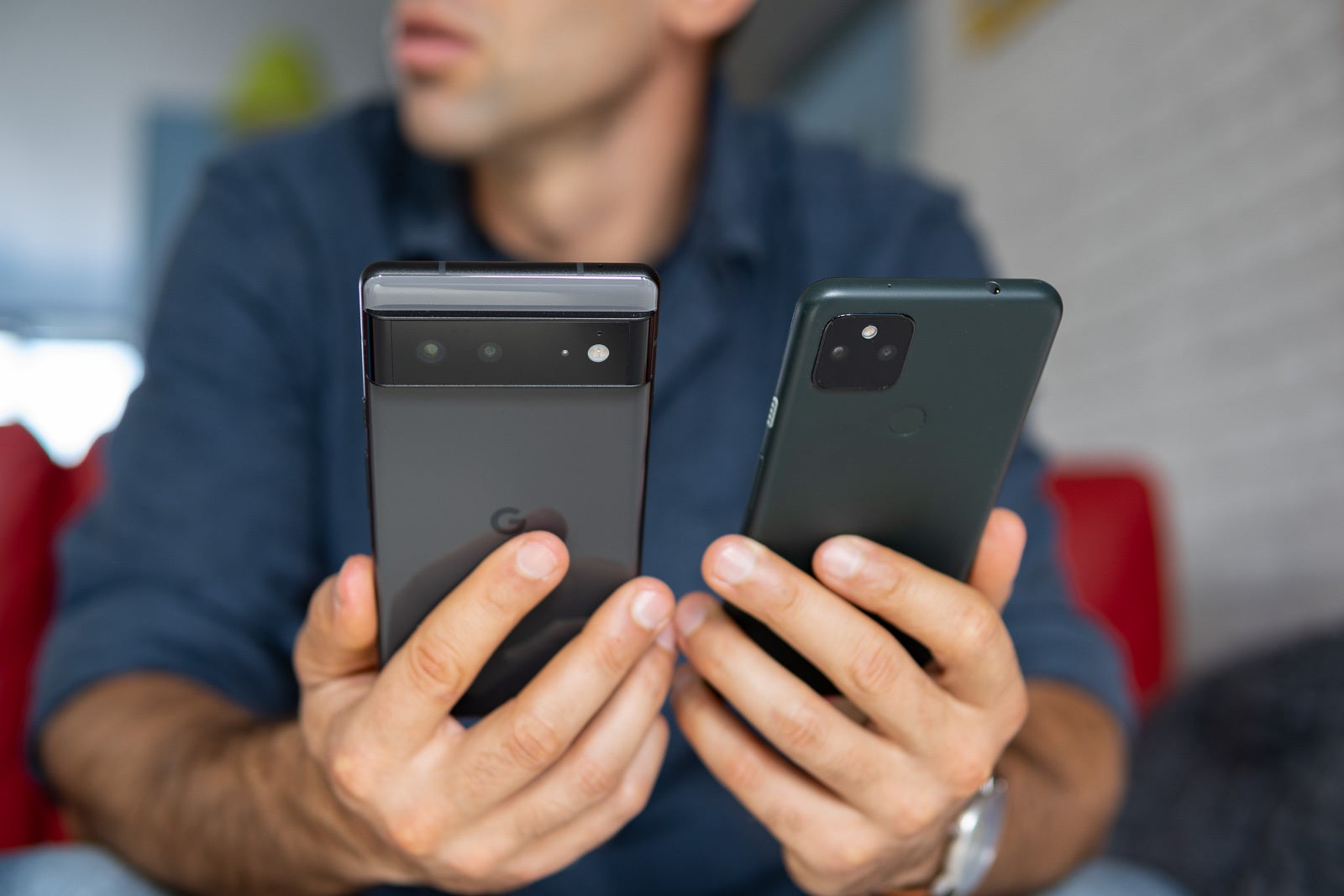 Google has unveiled the
Pixel 6
design months before its official event. And yes, it was a shocker at the time - unlike previous years, there are major differences in Google's approach to premium phone design. The Pixel 5a, however, conserves what has become in the recent year a recognizable and minimalistic Pixel look.
Now, let's dive a bit more into details. On one hand, we have the
Pixel 6
flagship with an interesting three-color design. The camera bump of the phone stretches alongside the rear panel in a new, unorthodox look that instantly catches attention. Google calls this the 'camera bar' and it houses the camera sensors. It has a metal ridge that protects the sensors from scratches. The lower part of the rear panel is painted in one color; and the top part in another.
On the other hand, the Pixel 5a, unveiled August 17, 2021, sports a simple and minimalistic look, quite similar to the Pixel 4a, Pixel 4a 5G, and the Pixel 5. The phone has a unibody aluminum design with the fingerprint sensor on the back and a rectangular camera bump. The aluminum of the body is covered by a thick bio-resin layer that eliminates the cold feel of a metal phone and is rather comfortable to hold. However, the black unibody makes the Pixel 5a the fourth Google phone with the same looks.
Turning both phones around, we again see some differences in the design. First off, the selfie camera on the
Pixel 6
is centered, while the Pixel 5a has a left-hand corner punch-hole. One additional thing the
Pixel 6
has here is an under-display fingerprint sensor.
Google Pixel 6 vs Pixel 5a: Display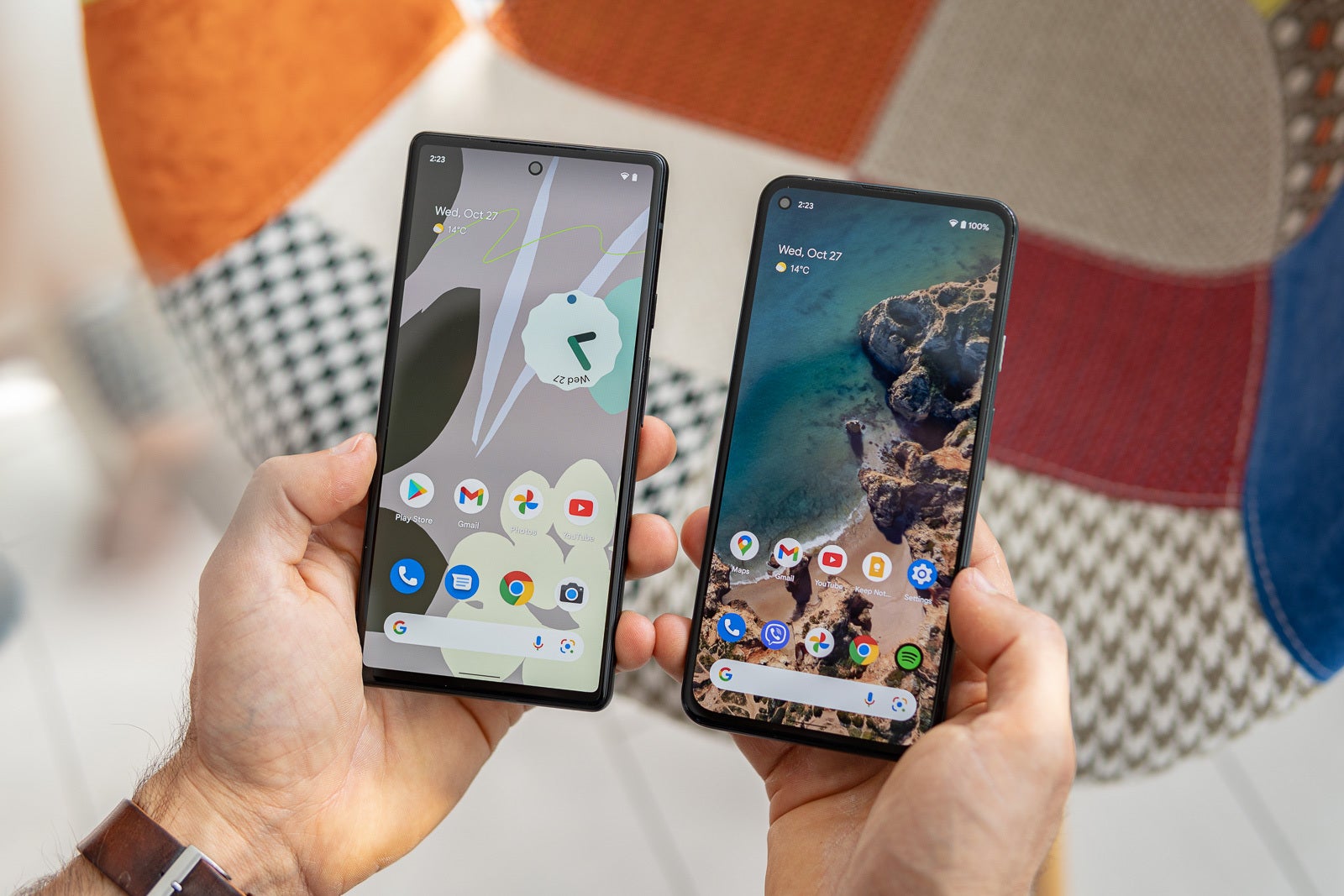 The Pixel 5a sports a 6.34-inch FHD+ OLED panel, while the Pixel 6's display is 6.4-inches, so in terms of display sizes, these two phones are really close to each other.
Of course, the
Pixel 6
has some features that make it stand out from the more affordable Pixel 5a. Its 6.4-inch flat AMOLED FullHD+ display sports a 90Hz refresh rate. Although this isn't as fast as the more premium
Pixel 6 Pro
's 120Hz refresh rate, it is still smooth and fast, ensuring a great user experience while scrolling or gaming.
However, there's one important thing worth mentioning here. That is, the difference between 120Hz and 90Hz is hardly visible to the naked eye, so the
Pixel 6
indeed feels buttery-smooth and for the regular person, distinguishing between the
Pixel 6
and the Pro's refresh rate can prove to be a challenge. For reference, the Pixel 5 has the same 90Hz refresh rate for its display.
Talking about refresh rate, the more affordable Pixel isn't sporting a high refresh rate and sits unfortunately at 60Hz, so in this department, you will be able to spot the difference. In 2022, a phone with 60Hz refresh rate feels rather old-school, so if that's a thing that's important to you in a phone, you might want to prefer the
Pixel 6
. In terms of how the actual viewing experience is, the Pixel 5a offers the deep blacks and rich colors that we have come to expect from OLED and gets reasonably bright outside.
Google Pixel 6 vs Pixel 5a: Hardware and performance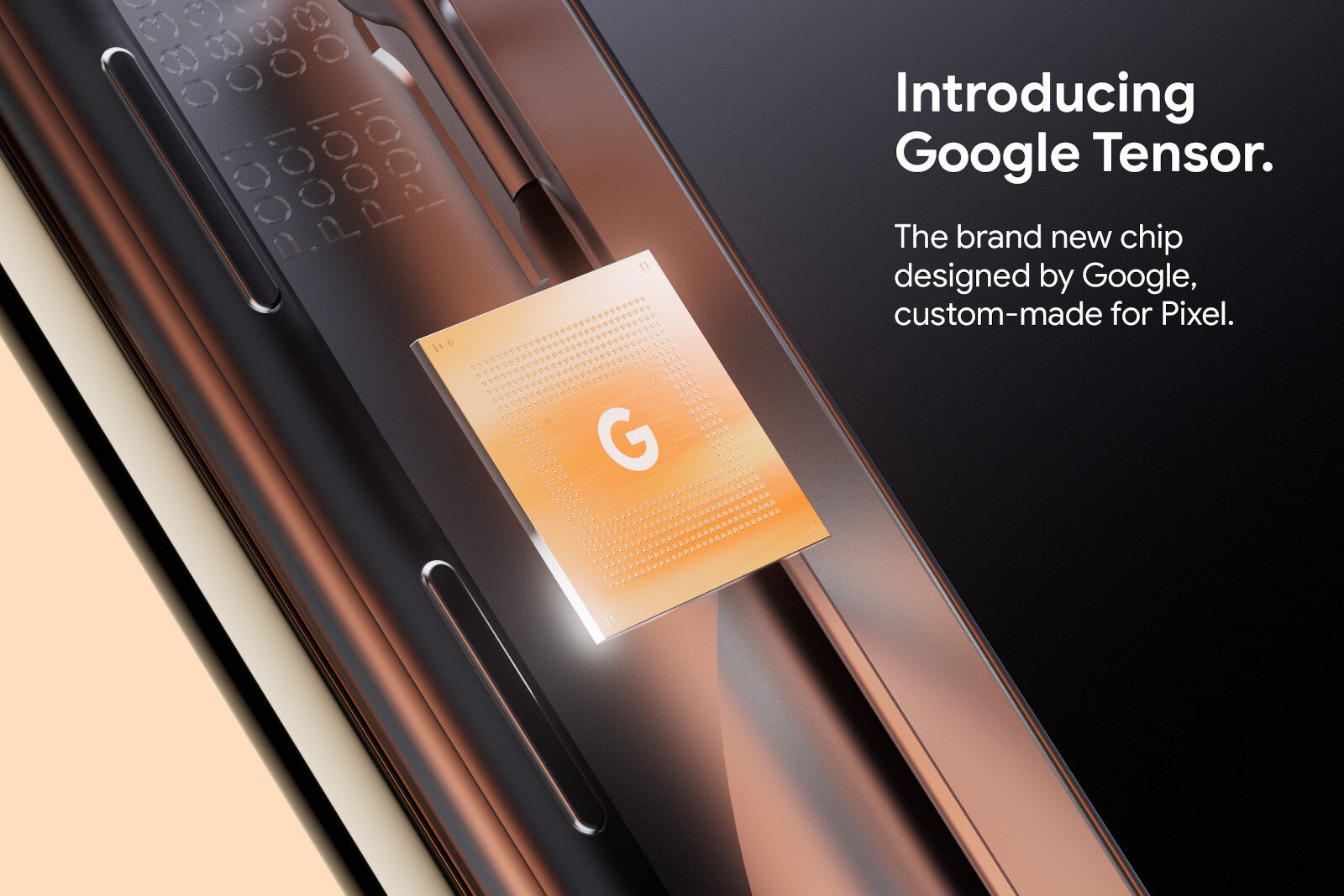 The Google Tensor chip is Google's proprietary chip that powers the Pixel 6
Well, the hardware and performance department is where things get interesting, mainly because of the new Google-made chip that's powering the
Pixel 6
. Its official name is Google Tensor, and it does sound almighty.
The main advertising point of the new chip is the improved AI capabilities. The Tensor chip, coupled with Google's AI, makes it possible to translate live in a conversation, as well as to use Google Assistance to voice-type messages in a more interactive way: it even adds punctuation and inserts emojis in your message, which makes it a fun and very convenient thing to use.
Performance Benchmarks:
*Please note that we have the Exynos version of the Galaxy S21.
As you can see from the benchmarks above, the
Pixel 6
's Tensor chip does indeed go near the performance of the Galaxy S21. However, the Pixel 5a performs quite noticeably worse in those benchmarks. One thing to keep in mind is that benchmarks don't always reflect the real-life experience with the phone. In this regard, software optimization is also key for delivering a good performance on a phone. And Tensor is indeed focused on AI.
The
Pixel 6
performance is stable and hiccup-free, and it runs like any flagship-grade phone should.
The situation with the Pixel 5a is a bit different. The phone is powered by the slightly older Snapdragon 765. We find the same chip in the Pixel 5, and it is not a flagship chip, but an upper midrange one. It performs daily tasks okay, but if pushed, there is some stutter noticeable, and heavier games might need medium settings to run stutter-free on this phone. So, if you're focused on mobile gaming, the Pixel 5a might disappoint. If you're just a casual gamer though, it runs just fine.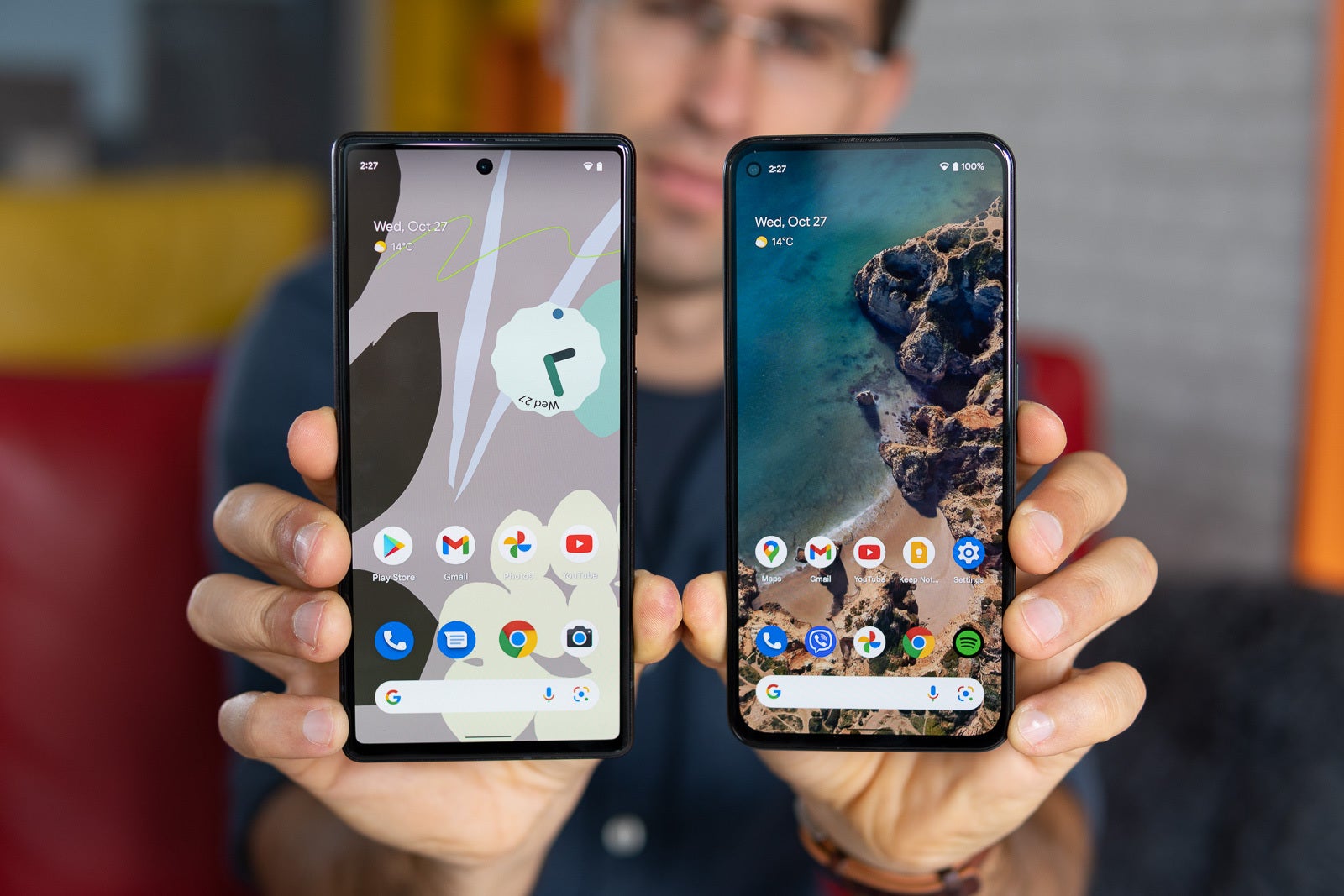 Google Pixel 6 vs Pixel 5a: Cameras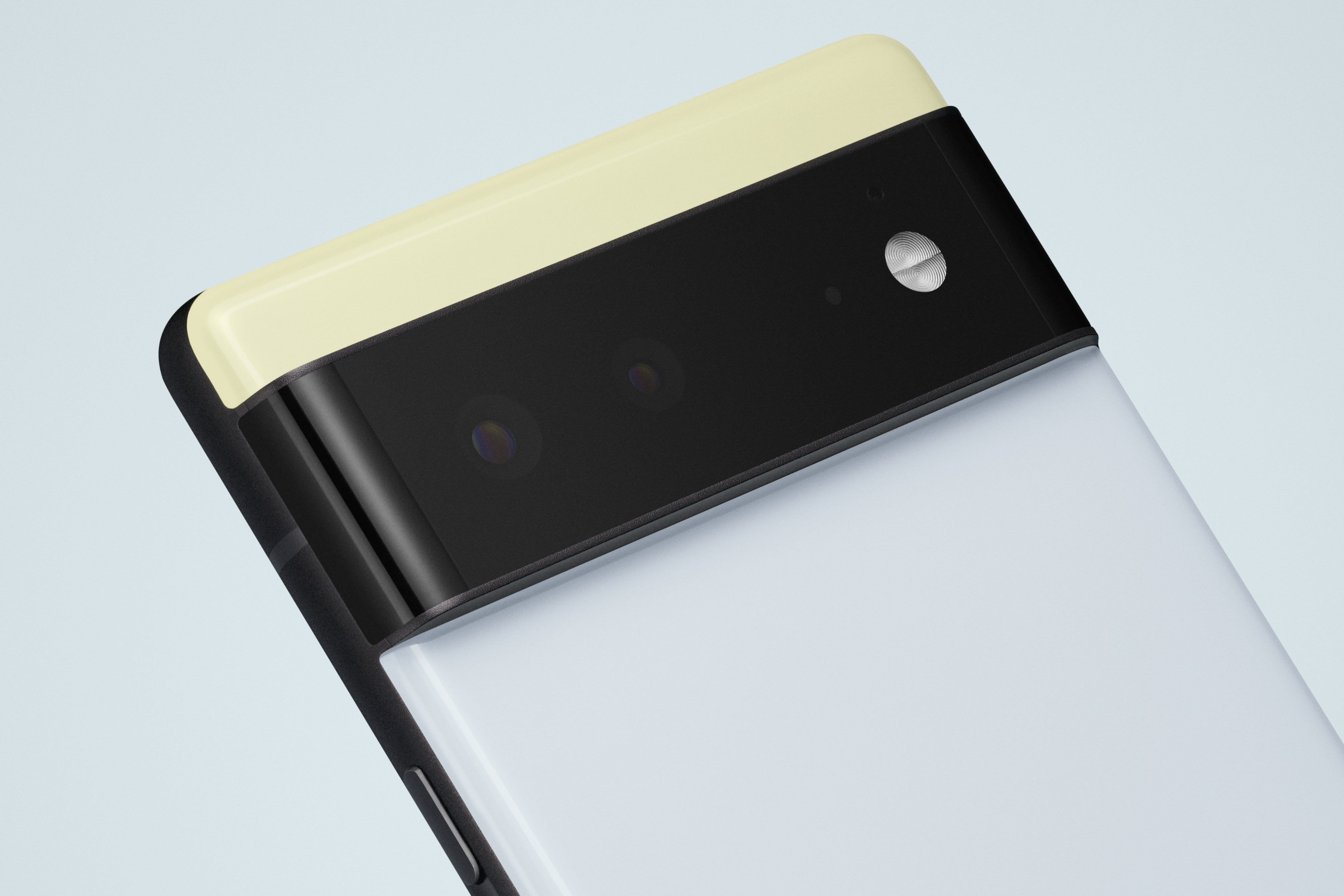 Pixel 6 official image
Well, well, two
Pixel phones
against each other in the camera department. After all, Google does some miracles with its image-processing capabilities, and photos taken with Pixel phones have been great for generations.
The Pixel 5a has a dual-camera setup with a 12.2MP main camera and a 16MP ultra-wide, the same as the Pixel 4a 5G. On top of that, it brings improvements in Night Sight portrait mode and less distortion on ultra-wide shots, as well as more of the scene taken in the ultra-wide photo.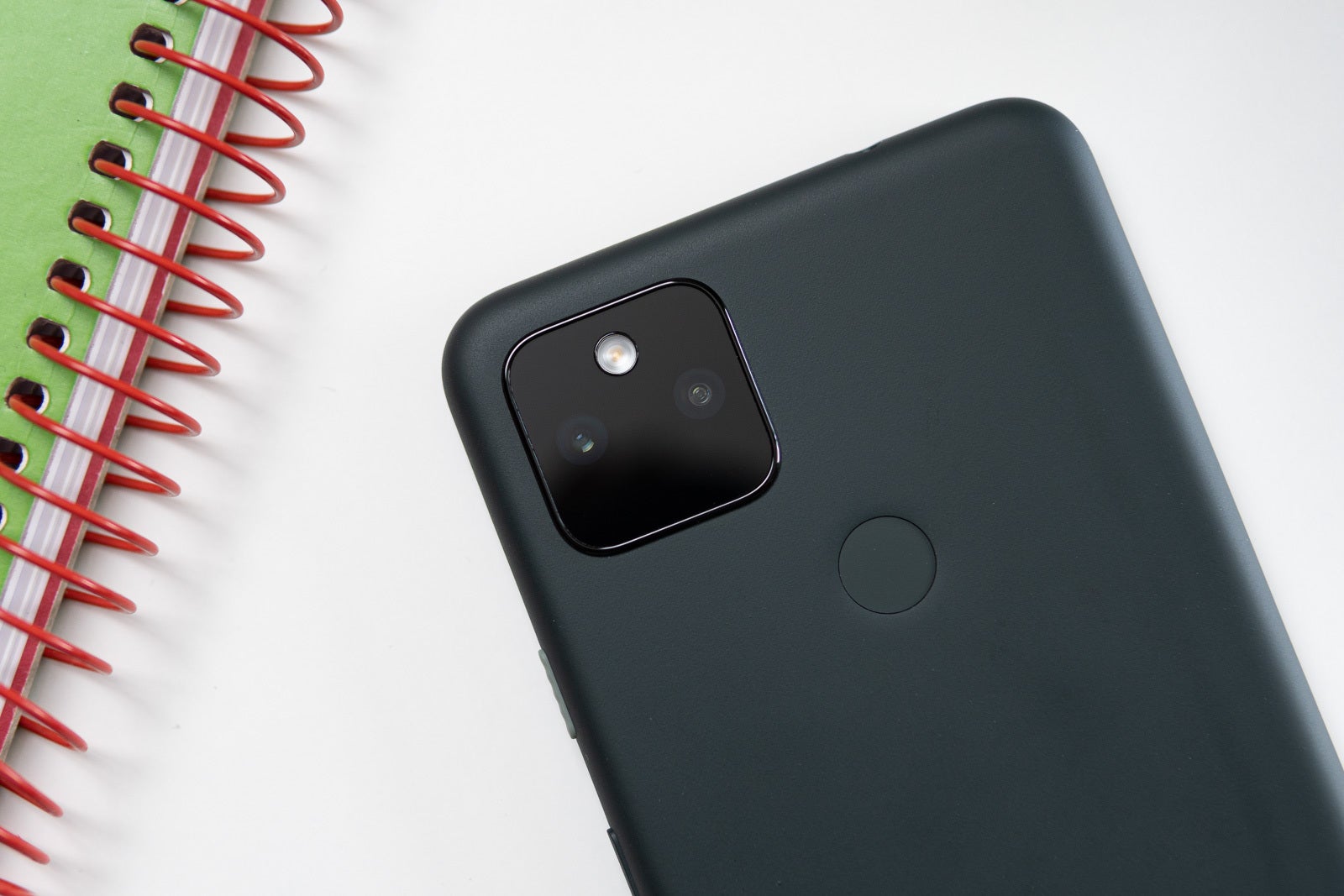 Pixel 5a cameras
The
Pixel 6
has a dual-camera system on its back, which sports an upgraded 50MP main camera and a 12MP ultra-wide camera. For reference, its predecessor had a 12.2MP main and a 16MP ultra-wide camera, and photos generally turned out well detailed, with good dynamic range and lifelike colors.
But the interesting thing about the
Pixel 6
's camera is not just in the specs. Actually, Google has gone out of its way to ensure the
Pixel 6
camera delivers great results with a few new software features that will elevate your camera-taking experience to the next level. For example, the new Magic Eraser feature makes it possible to erase objects in the background that have been messing up your perfect photo (it works even on older photos, not just on the ones you just took), while Motion Mode brings more action to your photos.
Check out some images from Google's event, that showcase these two features: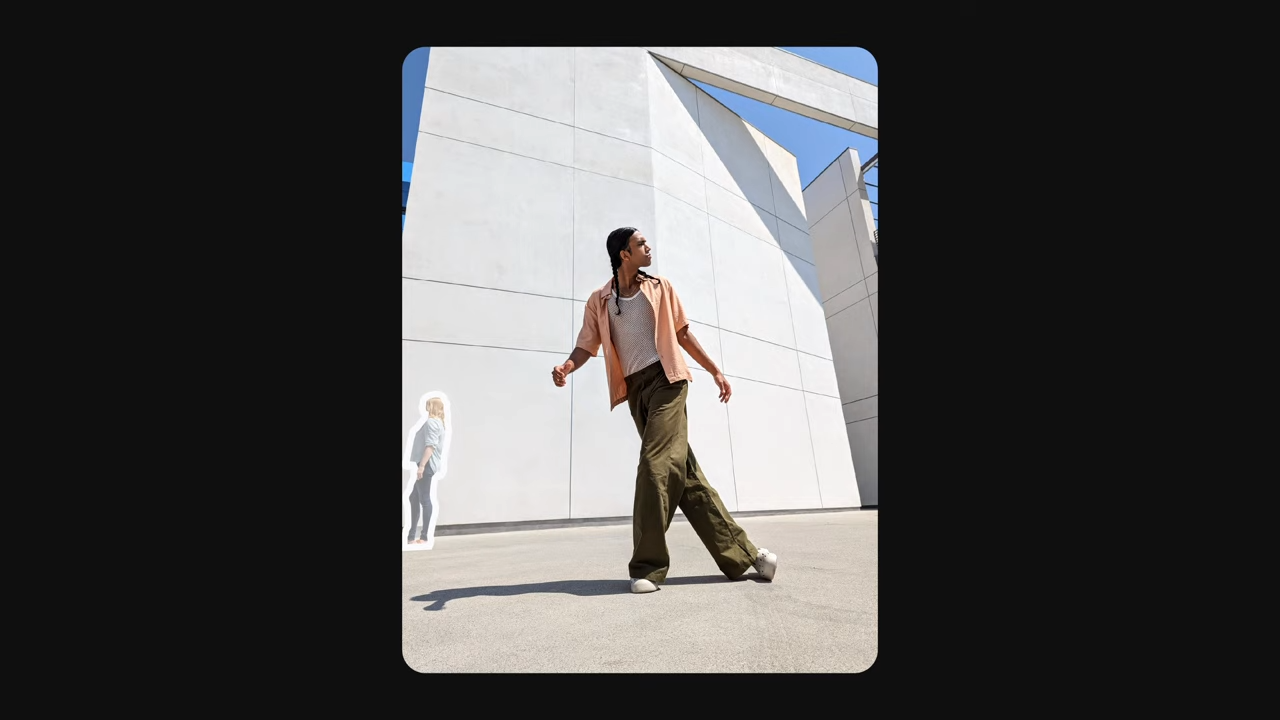 Magic Eraser can remove distractions from your photos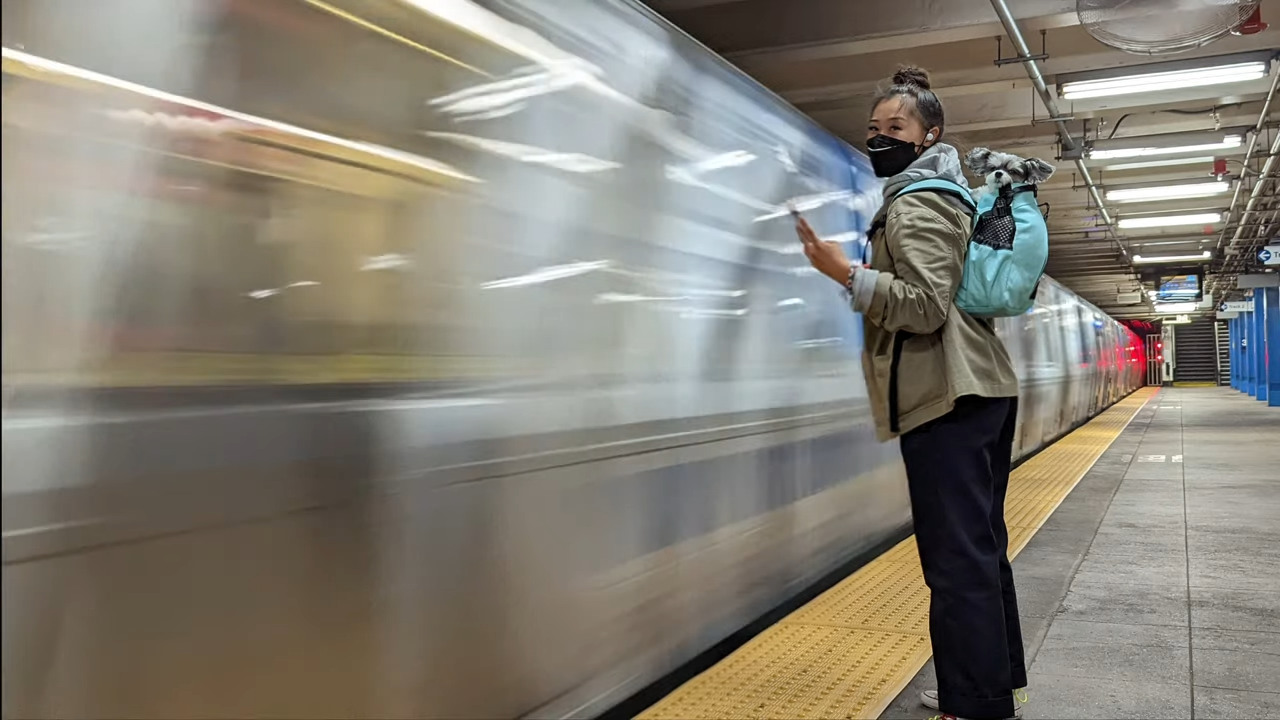 Motion Mode allows you to add motion to your photos for more attractive and interesting shots
The third feature that Google introduced with the new
Pixel 6
is called True Tone. With the help of professional photographers, the
Pixel 6
is able to render more accurately different skin tones so that photos of people from minority groups can be even more accurate and represent the natural beauty of different skin tones without making the images grey or dull, or washed out.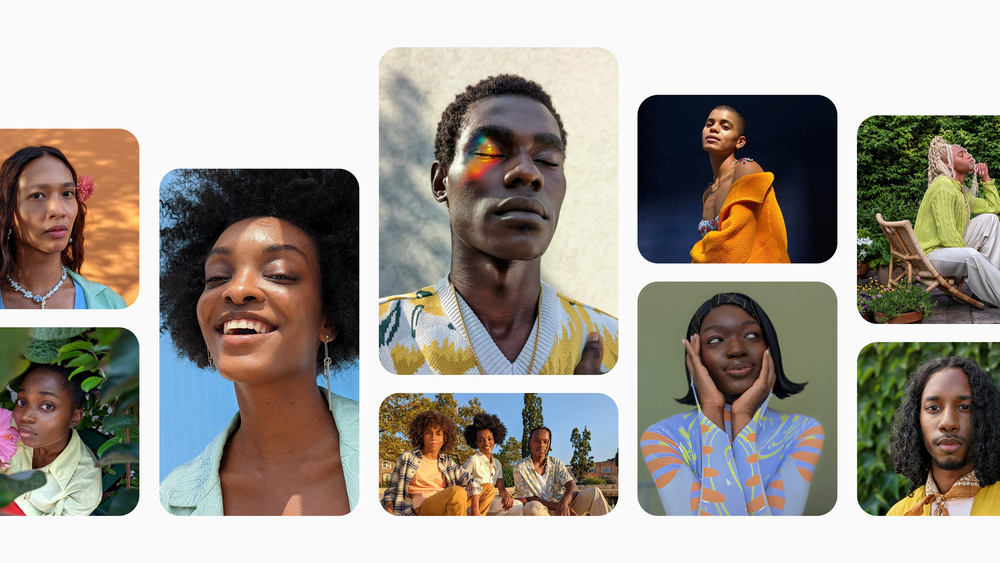 True Tone allows for more accurate and realistic skin tones
The
Pixel 6
uses advanced AI, coupled with the Tensor chip, that will ensure better image quality as well.
Here are some
Pixel 6
camera samples. For more, check out our
Pixel 6 review
.
You can look at some Pixel 5a image samples here:
As you can see on the images below, the Pixel 5a delivers excellent photos in terms of dynamic range and color saturation. The Night Sight mode turns on automatically when needed and the phone manages to give us sharp nighttime photos, which is pretty rare in this price range.
The
Pixel 6
does an outstanding job. Colors are realistic and gorgeous, details are great, and the phone rocks features such as Portrait Mode, Night Sight, and the aforementioned camera tweaks for photography enthusiasts.
Google Pixel 6 vs Pixel 5a: Battery life
The
Pixel 6
's battery is 4,614mAh and according to Google, it can deliver up to 48 hours of battery life with Extreme Power Saver on. It also support fast charging and Google's 30W USB-C charger (you need to purchase it separately) can deliver up to 50% charge in about 30 minutes.
On the other hand, the Pixel 5a sports a 4,680mAh battery cell, and its battery life has delivered great results in our battery tests. In web browsing, the Pixel 5a managed to last more than 15 hours, far above most flagships, and in YouTube video streaming, it scores nearly 11 hours of non-stop playback.
Google

Pixel 6

vs Pixel 5a: Price and Availability

The
Pixel 6
comes at the lovely price of $599, while the Pixel 5a is an even more affordable phone. It comes with 5G at a quite affordable $450 price. However, the Pixel 5a is reserved for the US and Japan, while the
Pixel 6
is globally available. Nowadays, given the fact these two phones are now two years old, prices have gone down on them, but also has availability, so you might need to search a bit online to find them.
Recommended Stories