Galaxy S24 and Galaxy S24 Plus release date, price, features, and news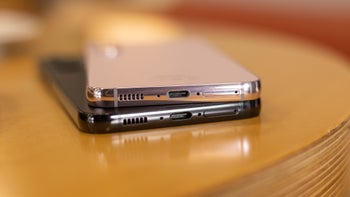 The Galaxy S24 Plus and Galaxy S24 will be
Samsung
's "regular" flagships for the first half of 2024, which will take the reins from the Galaxy S23 series as the main heavy-hitters in the giant's portfolio. Surely, the top-end Galaxy S24 Ultra will be the best Galaxy by a long shot, but the regular flagships are important as well.
Although we are not even halfway through 2023 yet, it's most normal to expect rumors and leaks regarding the Galaxy S24 to begin pouring in immediately following the Galaxy S23's market release. And guess what, rumors regarding the upcoming Galaxy S24 series actually started kicking off way earlier in late 2022, with the reason being the rumor mill's exhaustion of the
Galaxy S23
specs sheet months before that.
In this article, we will be summarizing everything we know about the upcoming Galaxy S24 and Galaxy S24 Plus. It will be updated on the regular with all the new rumors, leaks, and news prior to the devices' announcement and subsequent release.
Latest Galaxy S24 news
Galaxy S24 release date
Samsung will most likely announce the upcoming Samsung Galaxy S24 series sometimes in late January or early February 2024. Judging by most previous Galaxy flagship announcements, Samsung now prefers to reveal its new flagships this early every year.

Currently, we don't expect Samsung to deviate from this course. Thus, we expect the Galaxy S24 and Galaxy S24 Plus to get announced sometimes in late January or early February 2024, with a market release a couple of weeks later, most likely in February or possibly early March 2024. Of course, all of those notions are based on our expectations, so there could be changes here as well.

| Device family | Announcement | Market release |
| --- | --- | --- |
| Galaxy S24 | February, 2024* | February/March, 2024* |
| Galaxy S23 | February 1, 2023 | February 17, 2023 |
| Galaxy S22 | February 7, 2022 | February 25, 2023 |
| Galaxy S21 | January 14, 2021 | January 29, 2021 |
| Galaxy S20 | February 11, 2020 | March 6, 2020 |
* - probable dates
Galaxy S24 price
We generally expect Samsung to keep Galaxy S24 and Galaxy S24 Plus prices unchanged from the Galaxy S23 series, so a $799 starting price for the base Galaxy S24 and $999 for the Galaxy S24 Plus. As it's just too early, those prices are definitely likely to change.
| Phone model | 128GB of storage | 256GB of storage | 512GB of storage |
| --- | --- | --- | --- |
| Galaxy S24 Plus | | $999* | $1199* |
| Galaxy S24 | $799* | $859* | |
| Galaxy S23 Plus | | $999 | $1199 |
| Galaxy S23 | $799 | $859 | |
Galaxy S24 name
Samsung has gotten itself into a rather comfortable naming scheme that matches the current year with the Galaxy generation. We don't see the company straying away from this undergoing, so we can safely expect that the Galaxy S24 and Galaxy S24 Plus to carry those exact names.

Galaxy S24 camera
We haven't heard anything particular about the Galaxy S24 and Galaxy S24 Plus cameras just yet.

For now, we'd assume that both will employ triple-camera setups, just like their predecessors, pairing a 50MP wide-angle with a 12MP ultra-wide and a 10MP short telephoto lens that measures at around 10MP. The jump in quality between the Galaxy S23 and Galaxy S22 series was pretty stark, despite the lack of any big hardware changes on the imaging front.

Surely, we are hopeful that Samsung would bring general improvements to the camera experience with the Galaxy S24 series, though we don't really expect any major hardware changes. Change for the sake of change isn't ideal.
At the front, we will most likely get a punch-hole with the same 10MP selfie camera with an f/2.2 aperture and 80-degree FoV that made the rounds on the Galaxy S23 and Galaxy S23 Plus, which delivers excellent detail in comparison with the previous Galaxy S22/Galaxy S22 Plus front-facing camera.

Galaxy S24 storage
With the Galaxy S24 and Galaxy S24 Plus, we expect Samsung to retain the same storage variations that the Galaxy S23 family introduced. The small and more affordable Galaxy S24 is most likely coming in both 128 and 256GB of internal storage, with no hardware expansion possibilities. At the same time, the middle-ground Galaxy S24 Plus is likely coming in 256GB and 512GB versions, which will definitely be befitting of its more premium status.
Galaxy S24 storage capacity:
Galaxy S24 Plus storage capacity:
Galaxy S24 design
So far, we haven't heard of any specific Galaxy S24 design rumors that indicate we'll see any major changes in the way these two phones look and feel. After all, it was with the Galaxy S23 and Galaxy S23 Plus that Samsung brought the affordable flagships in the same design language as the
Galaxy S23 Ultra
, with the simple and flat design and protruding camera lenses that stick out of the back plate. It's definitely a step up in the right direction, and we wouldn't mind if Samsung keeps that design for a while.
The Galaxy S24 and Galaxy S24 Plus will most likely employ a mostly flat design, with ever-so-slightly curved metal side frame and completely level front and back plates made of glass, just like their predecessors.

From a size perspective, Samsung has seemingly hit the sweet spot with a super-compact 6.1-inch Galaxy flagship and a 6.6-inch device with a larger footprint. We really don't see any reason for Samsung to stray away from this established pattern. Of course, both devices will remain water- and dust-resistant, with stereo speakers, and all the other bells and whistles we've come to expect out of a high-end Samsung phone.

We are yet to hear anything else regarding the Galaxy S24 and Galaxy S24 Plus design.
Galaxy S24 display
As mentioned in the previous paragraph, the Galaxy S24 Plus will most certainly adopt a 6.6-inch screen, while the Galaxy S24 will come with a 6.1-inch one. Both displays will most certainly be super-bright Dynamic AMOLED ones, with all the bells and whistles that make OLED screens so head-turning: perfect contrast, exceptional vibrancy, and very high brightness.
One thing we'd love to see changed with the Galaxy S24 series in comparison with their precursors is the adoption of a better screen refresh rate. For years now, Samsung's less premium phones have utilized screens with 48-120Hz refresh rate, which is somewhat disappointing given that more and more flagships are buttery smooth with support for 10-120Hz or even 1-120Hz display refresh rates. Surely, adopting such a screen technology will improve the value of Samsung's upcoming flagships.
Another point of contention could be the maximum brightness of the display panels. For a while now, Samsung Display has supplied much brighter and efficient OLED panels to Apple, leaving Samsung Mobile with slightly less impressive hardware to use on its flagship phones. As a direct comparison, the most recent iPhone 14 Pro and Pro Max models are both capable of hitting up to 2,000 nits of maximum brightness in the right conditions, while the Galaxy S23 series are all capable of hitting merely 1,750 nits of max brightness.
Galaxy S24 battery
Currently, we harbor no expectations that Samsung will outfit either the Galaxy S24 or the Galaxy S24 Plus with larger batteries. The Galaxy S23 and Galaxy S23 Plus both scored larger and denser batteries than their predecessors: 3,700mAh on Galaxy S22 to 3,900mAh on Galaxy S23; 4,500mAh on Galaxy S22 Plus vs 4,700mAh.

Thus, we don't exactly expect a jump in battery capacity for the Galaxy S24 series, provided that the design stays mostly the same. Surely, by improving battery chemistry, Samsung could theoretically squeeze a bit more battery inside, but we wouldn't expect this early next year.

Charging-wise, Samsung opted to keep the Galaxy S23 outfitted with 25W charging, while the more premium Galaxy S23 Plus got outfitted with a much faster 45W charging. For the Galaxy S24 series, we'd love to see Samsung amp up both charging solutions, or at least bring the speedy 45W charging to the compact Galaxy S24.
Galaxy S24 features and software
Being a major release, the Galaxy S24 will arrive with a major version of the One UI interface. As we're currently amidst the One UI 5 era, based on Android 13, it's more than certain that the next Galaxy flagship will arrive with One UI 6, which will be based on
Android 14
. What features and functionalities will be introduced to both pieces of software remains to be seen.
Galaxy S24 hardware and specs
It seems as if Samsung and Qualcomm will continue their exclusive collaboration with the upcoming Galaxy flagships, as rumors are already starting to pile up about the possible Qualcomm Snapdragon 8 Gen 3 that will be making the rounds in the next Galaxy flagship.

Yes, we don't expect an Exynos version on that one either. As a refresher, the Galaxy S23 series broke years of tradition and shipped with a single Qualcomm chipset globally (an exclusively tuned-up version), whereas Samsung used both Exynos and Qualcomm chips previously.

The Qualcomm Snapdragon 8 Gen 3, which
could be announced earlier in 2023
, is expected to come with a slightly different configuration in comparison with the Snapdragon 8 Gen 2 and come with one prime core, five high-performance, and two efficiency cores. This could improve performance as it will swap an efficiency core for a high-performance one.
Storage-wise, we will likely see some 8GB of RAM on both phones, with 128/256GB storage versions for the Galaxy S23 and 256/512GB storage variations for the Galaxy S23 Plus.

Should I wait for Galaxy S24 and Galaxy S24 Plus?
You should wait for Galaxy S24 or Galaxy S24 Plus if

you haven't upgraded your Galaxy flagship in a while and are planning on getting a new phone early next year. Judging from Samsung's track record, the next installments in the Galaxy lineup shouldn't disappoint, with the possibility of scoring some key improvements in important areas. What's more, you can keep an ear close to the ground if you're willing to explore the Galaxy ecosystem.

You should not wait for Galaxy S24 or Galaxy S24 Plus if

you've scored a Galaxy S23 or a Galaxy S23 Plus soon, or don't intend on upgrading your phone in the coming year or so. Surely, the upcoming phones will be good, but they can't be that much better than their immediate predecessors. If you, sue to one reason or another, are also looking to explore other options on the vast phone market, then you should probably not wait for the Galaxy S24 series, as we doubt that they will introduce any ground-breaking new feature that will bring the industry on its head.