Yes, the Samsung Galaxy S23 Plus should be the last Galaxy S Plus flagship
24
This article may contain personal views and opinion from the author.
We may earn a commission if you make a purchase from the links on this page.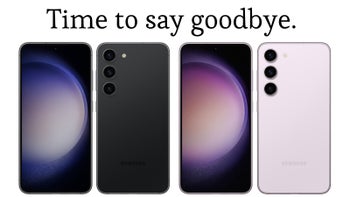 Just the other day, rumors arose that Samsung
could be intending
to axe the Galaxy S24 Plus next year. Later on, those rumors
were challenged
by other leaksters, so it's quite unclear if the hearsay is substantiated or not.
Yet, what this particular rumor made me personally think, wouldn't it actually be a great idea for Samsung to actually get rid of the Galaxy S Plus flagships, which are seemingly among its least popular flagship phones?
Actually, I've had this feeling for a few years now, and as the person who had the opportunity to review both the
Galaxy S22 Plus
and
Galaxy S21 Plus
here at PhoneArena (as well as about to fully review the
Galaxy S23 Plus
in a few weeks' time), I've had first-hand impressions with those two recent flagships, but my experience doesn't only go this far.
I've actually used the
Galaxy S8+
,
Galaxy S9+
,
Galaxy S10+
, and
Galaxy S20+
for long periods of time as my daily drivers in their heyday, and even though I've since moved to greener orchards, the fate of the Galaxy S Plus flagship is still somewhat dear to me. Yep, the nostalgia glasses are beckoning me all the time.
There's simply no longer any need for such a device, which has been rendered largely obsolete by the more exciting Galaxy S Ultra. Moreover, the more compact regular Galaxy S flagship shares the same general hardware and features, so you're only left with a slightly larger battery and display. This simply doesn't cut it in 2023, and the Galaxy S Plus devices of recent years lack that
"oomph"
factor.
Samsung Galaxy S Plus: what happened?
The roots of the idea for a more capable "Plus" device stem all the way back to more than half a decade ago, when Samsung began experimenting with curved displays and larger phones.
First of its kind was the
Galaxy S6 edge+
, a 2015 flagship device with a dual-curved display that was intended to test the waters and measure how the average consumer would react to more futuristic screens.
The litmus testing was obviously positive, because a year later Samsung gave us the
Galaxy S7 edge
, a more refined version that was fully "Plus" except in name.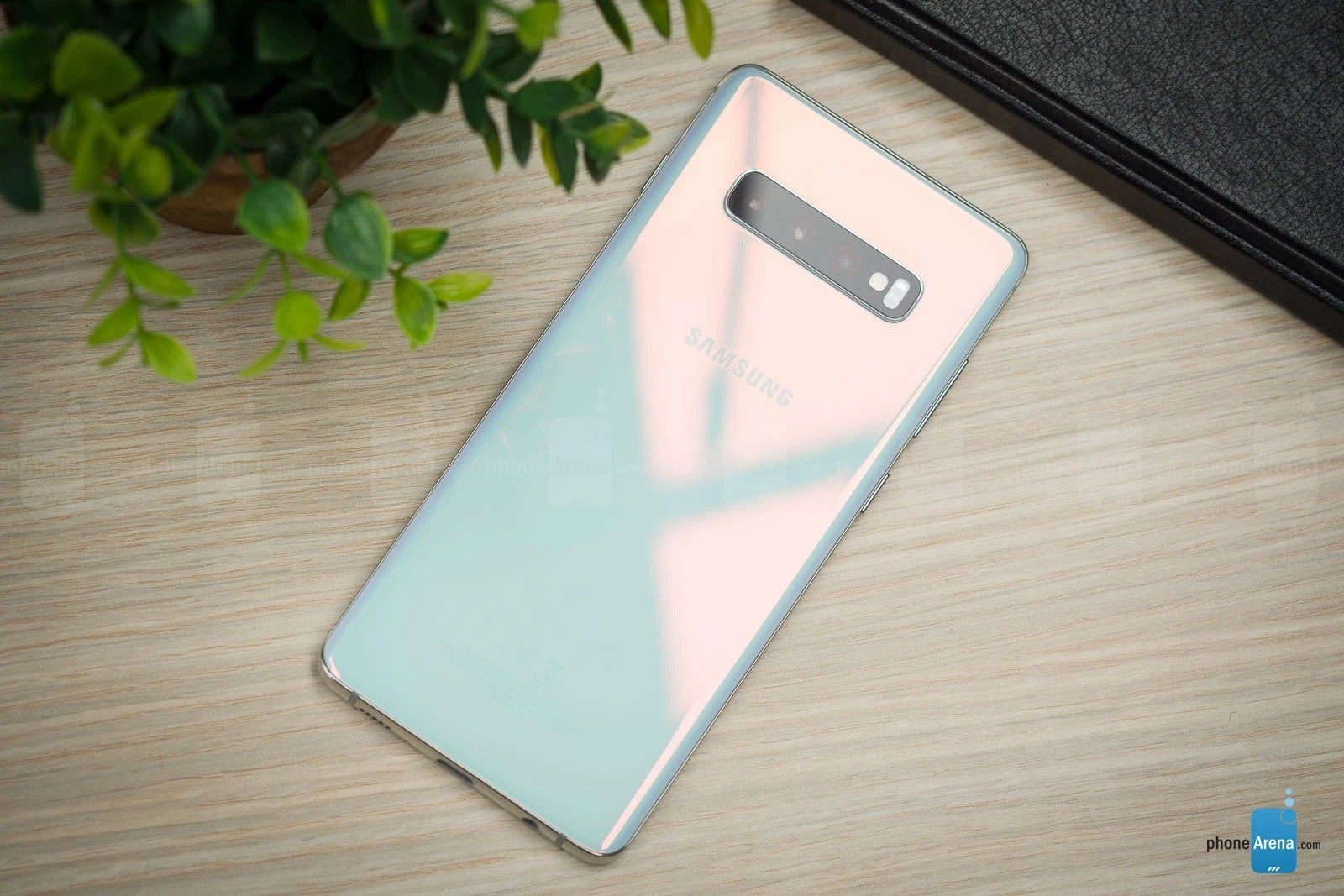 Galaxy S10+, one of the all-time greats in Samsung's lineup
Later, Samsung's Galaxy S8+, S9+, and S10+ all were the best phones it had in its arsenal at their time, only rivaled by the Galaxy Note flagships. With the largest batteries, displays, and the most advanced features, they were very well set apart from the more compact and slightly less impressive regular Galaxies.
And then… the Galaxy S20 series happened, which gave us three phones: a
Galaxy S20, a Galaxy S20 Plus
, and a
Galaxy S20 Ultra
. The latter was a new breed of Galaxy flagship, with more exclusive features than the other two, a way more impressive camera and a price tag to boot.
The cat was out of the bag: the Galaxy S20 Plus was reduced to a merely enlarged version of the regular Galaxy S20, with nothing exciting going on for it and failed to differentiate itself from Samsung's more ambitious flagships. This was the exact moment when the spirit of the Galaxy S Plus flagship died and became just another cookie-cutter Samsung phone.
The elephant in the room: Do Galaxy S Plus phones sell well?
That's the key part that can ultimately put the kibosh on the Galaxy S Plus model. Thing is, we really don't know for sure. Samsung does share sales numbers for its flagship phones, but has hardly ever broken these down by device model.
When it comes to the Galaxy S22 series as a whole, it was recently revealed that Samsung had sold less than 30 million units by the end of 2022 falling behind its goal of 33 million sales. The South Korean giant
aimed to sell 14 million Galaxy S22 phones
, 11 million Galaxy S22 Ultra devices, and finally, some 8 million Galaxy S22 Plus units, but ultimately, the math
didn't check out
.
Could the
Galaxy S23 Plus
, which is coming February 1, potentially overturn that by becoming a bestseller? Doubtful, as all the credible rumors and hearsay point out that it's going to be more of the same, and despite all the improvements on deck, it will end up being just a slightly larger Galaxy S23 with none of the true improvements that would make crowds flock over the Galaxy S23 Ultra.
Samsung and Apple made the same mistake
Can you think of any other phone that's somewhat similar to the Galaxy S22 Plus but doesn't really sell well? Ding, ding, the iPhone 14 Plus immediately comes to mind. Due to one reason or another, Apple's big affordable iPhone isn't the
smash-hit success it was destined to be
.
Rather counter-intuitively, it turned out that consumers don't really fawn over large phones that lack the super-premium features of a large flagship. The
iPhone 14 Plus
shares just a fraction of the key features of the
iPhone 14 Pro Max
, which certainly tips the scales in favor of the latter so much that I'm actually worried about the future of Apple's iPhone Plus devices.
The same logic can be applied to Samsung's Galaxy S Plus flagship as well: people don't seem to be keen on large phones that lack the extra features, polish, and sophistication that they can get out of a true flagship. Like the iPhone 14 Pro Max. Or the Galaxy S22 Ultra.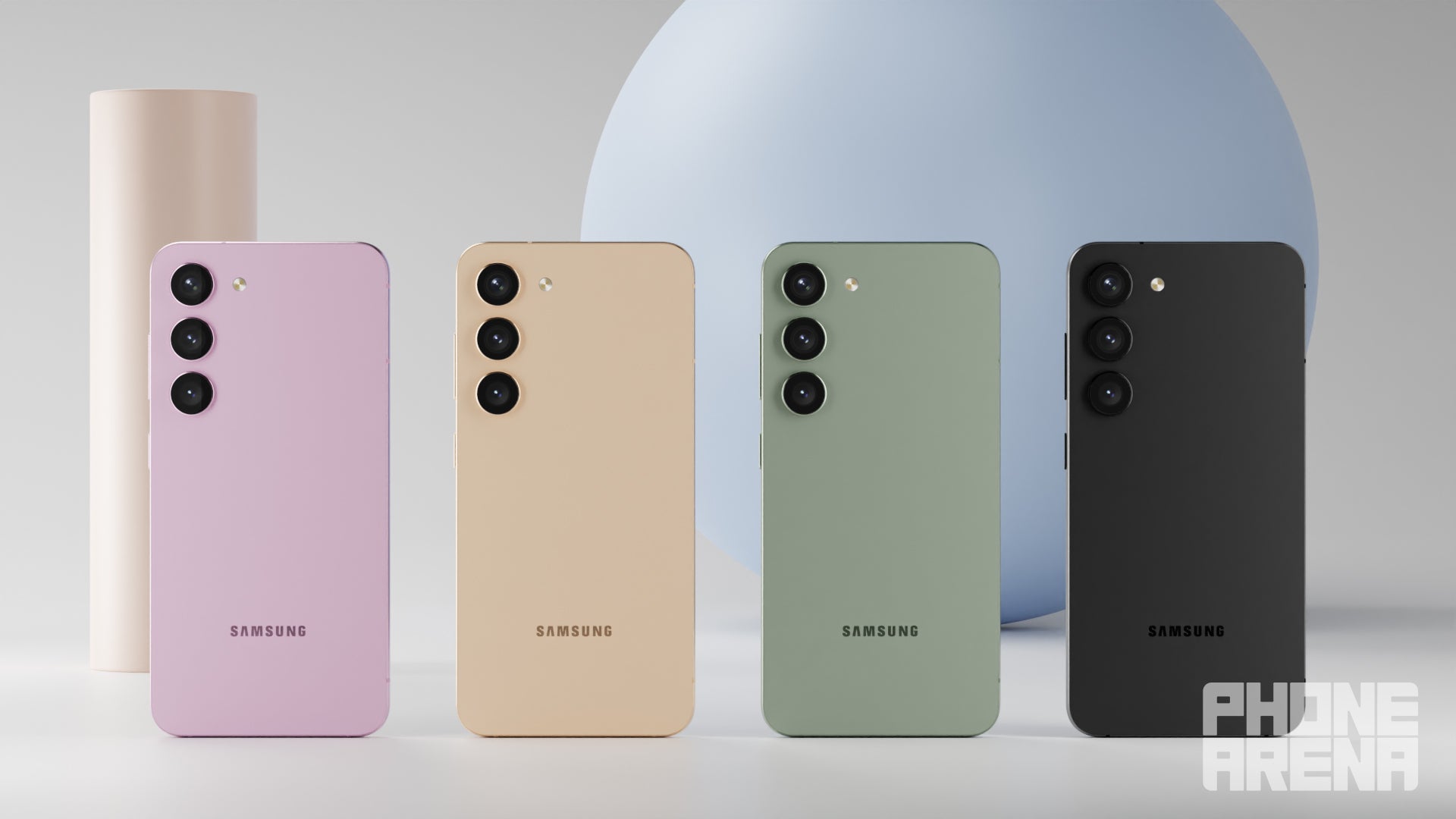 Galaxy S23 Plus renders by PhoneArena
Are Samsung's Galaxy S Plus flagships bad phones?
No. They are just sidelined and overshadowed by the competition, as well as Samsung's own lineup of phones. The internal cannibalization is quite severe there.
Let's take the latest Galaxy S22 as an example. Aside from the Ultra flagship and its more compact variation, the Galaxy S Plus also has a
Galaxy A73
and
Galaxy A53
to worry about, which offer almost the same functionality at a much lower price tag, thus delivering higher value. The
Galaxy S21 FE
was another similar phone that definitely has won many over for its cause, and to top it off, Samsung's foldable
Galaxy Z Flip 4
can be had for roughly the same price, but has way higher "wow" factor attached to it.
And there's the external competition, which seemingly delivers better value than the Galaxy S22 Plus. The Google Pixel flagships, despite all the horror stories about quality control issues, are a great alternative as well, and so are many among Motorola's top phones. And finally, there's the
iPhone 14 Pro
, which surely made a dent in Samsung's sales.
Final thoughts: What would the ideal Galaxy lineup look like?
Samsung can potentially optimize its flagship lineup and reduce the number of flagships it launches at the beginning of each year. Its foldable releases, usually constituting two separate devices, must have clearly shown that such a scenario is not only possible, but also desirable, as it allows for better marketing and targeting specific groups of users with each device.
For example, a regular Galaxy S phone with a more compact design would win over consumers that want a smaller phone, while power-users (and most tech-savvy people) would naturally be enamored with the head-turning and super-advanced large Ultra flagship.
Two flagship phones covering the two essential use cases are an optimal strategy, and in such a configuration, a Galaxy S Plus doesn't really fit that well. For all other niche scenarios, Samsung certainly has many more devices that could fill the shoes of its Galaxy S Plus phones, and that's why those need to go.