Qualcomm sheds light on which smartwatches support Google's new Wear OS
4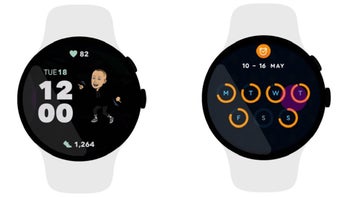 The reveal of a new Wear OS
fully supported by
Samsung
was a big surprise for the wearable industry. In fact, it was such as surprise that many smartwatch manufacturers don't know whether or not their products support the platform that's said to combine the best of Wear OS and Tizen.
Not even
Google
was willing to offer a straight answer when asked which of the current smartwatches can be upgraded to Wear OS 3.0, and which ones will remain on their current version of the OS.
Qualcomm on the other hand has been more generous and shared some info on the matter.
XDA reports
that a spokesperson for Qualcomm confirmed that
Snapdragon Wear 3100
and
Snapdragon Wear 4100
/4100+ are the only chipsets that would be able to run the new Wear OS 3.0.
We are working with Google on bringing Wear OS 3.0 to Snapdragon Wear 4100+ and 4100 platforms. Snapdragon Wear 3100, 4100+ and 4100 platforms are capable of supporting Wear OS 3.0, but we are not discussing any specifics at this time.
Although that doesn't necessarily mean that all smartwatches equipped with these specific chipsets will receive the Wear OS 3.0 upgrade, at least we know which ones are more likely to be updated.
Of course, if you're using a Fossil smartwatch, then you already know you won't be getting the new Wear OS 3.0 update, as the company has already
issued an official statement
on the matter not long ago.
Recommended Stories