OnePlus might have something big to unveil on January 15, 2019
11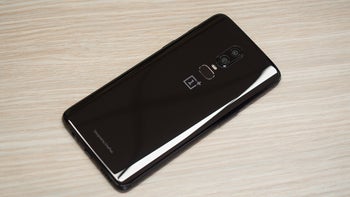 Since giving up on the
not-so-successful X mid-ranger
, OnePlus has maintained a fairly predictable high-end smartphone release schedule. The summer 2016-unveiled
OP3
was followed by a
3T
that same fall, with a
OnePlus 5
then rolled out in June 2017, a
5T
in November, a
OnePlus 6
this past May, and a
6T naturally expected out around October.

All that being said, what exactly is happening on January 15, 2019? Believe it or not, OnePlus has already started building buzz around some sort of an event slated for four months down the line, and we're honestly puzzled about what's coming.

Could January 15 be the T-Mobile launch date of the OnePlus 6T following a global unlocked rollout this fall? That's highly unlikely for a number of reasons, starting with this teaser's appearance on Weibo.
Clearly, OnePlus has something in store that either concerns China specifically or the mobile tech world in general. Back in January 2018, a special
Sandstone White edition of the 5T
saw daylight, but that's probably not it either.
Instead of a minor reiteration of an as-yet-unreleased 6T, perhaps OnePlus has "set a goal" for a 5G-enabled version. After all, everyone from
Huawei
to
ZTE
,
LG
,
Lenovo
and, yes, Oppo is hard at work on making
next-gen cellular speeds
a commercial reality. Oppo and OnePlus are owned by the same Chinese consumer electronics giant, frequently sharing designs, groundbreaking technologies, and game-changing smartphone features.

If Oppo plans to release one of the world's first 5G smartphones, OnePlus could well do the same following a glamorous January 15, 2019 announcement. But that's just a (semi-educated) guess.