ZTE delays its first 5G phone; will now launch in late 2019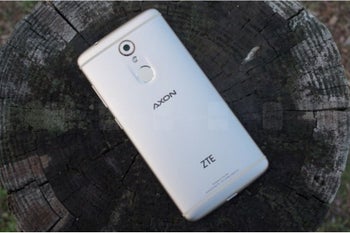 In the hope of leading the switch over to 5G throughout the coming years, ZTE has been developing its own technology for quite some time now. This previously led the company to claim that it would be capable of releasing a 5G smartphone by the end of this year or
early 2019
at the latest. Unfortunately for consumers, though, this launch has now been delayed significantly.
While no specific date is being provided, the Chinese company has stated that its first 5G smartphone will arrive in the second half of 2019. This falls in line with what's currently expected from
the likes of Huawei
, Samsung, and more. Speaking of which, much like these companies, ZTE's offering is expected to receive a limited release in certain markets, although the main focus will be the U.S.
As of the time of writing, ZTE is yet to provide any official reason behind the decision, but the delay does suggest that the company is facing some unexpected problems with its 5G device solutions. In comparison to current-generation 4G smartphones, 5G devices require quite a few extra antennas and will also have to accommodate larger modems on the inside. Additionally, the new technology results in a significant increase in both power consumption and heat generation, something that will undeniably affect battery life and will also require new
dissipation methods
will be required.
Overall, the challenges with the new technology are quite clear and the delay may be disappointing for some. But those who are simply interested in acquiring a new ZTE device are in luck. After all, as part of the brand's comeback efforts, it unveiled the
Axon 9 Pro
yesterday. Available starting next month for €649 in Europe, the smartphone offers a large
6.2
-inch notched display and is powered by Qualcomm's most powerful mobile processor, the Snapdragon 845. Also, 6GB of RAM and 128GB of storage are available.
source: ZTE