Verizon completes a 5G test with a moving vehicle, says it's a big deal
8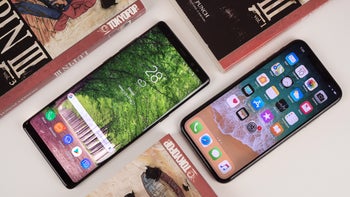 In today's episode of "The race to 5G", Verizon appears to have taken a temporary lead over its US competitors. In a post on the carrier's website, it announced that it achieved a successful transmission of 5G signal to a moving vehicle. The test was performed at Nokia's campus in Murray Hill, NJ. Nokia is Verizon's 5G partner and is working with the carrier on the integration of the new technology.
The signal was transmitted using the 28 GHz spectrum and the vehicle was able to switch between two transmitters without losing connection, an important milestone, according to the company.
Considering that Verizon is planning to offer 5G services this year, these tests don't make us think the technology will be user ready in a few months.
The company's vice president of Technology Development and Planning doesn't think so, apparently, and even pokes at the competition by saying: "Unlike some of the incremental 5G technology announcements we've seen lately, tests like the one we conducted are significant advancements in the development of 5G technology". We assume he's referring to T-Mobile's
successful 5G transmission
last month.
Verizon is planning to initially launch 5G for residential use in
four cities
and add mobile services later. Now we're expecting to hear what AT&T has to say about its 5G development.
source:
Verizon