OnePlus 7 Pro has the best camera for portraits
44
This article may contain personal views and opinion from the author.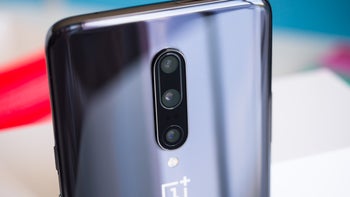 Smartphone cameras have evolved so much in the past few years that pretty much only the pros these days NEED to use a big, dedicated camera and we are even seeing
cover shots in professional magazines captured on a phone
.
But when it comes to capturing photos of people and making those shots look professional, smartphones have not been that great.
Apple was probably the first company to take a big step towards professional looking portraits with the introduction of Portrait Mode nearly three years ago on the iPhone 7 Plus. Others then quickly followed and these days pretty much every flagship phone has a portrait mode of its own. Unfortunately, no company has got it right just yet. Except for OnePlus.
I have been using the OnePlus 7 Pro in the last three weeks and I am convinced that it takes the best portrait photos of any phone by a large margin. And here is why.
What makes a good portrait?
It's all about the lens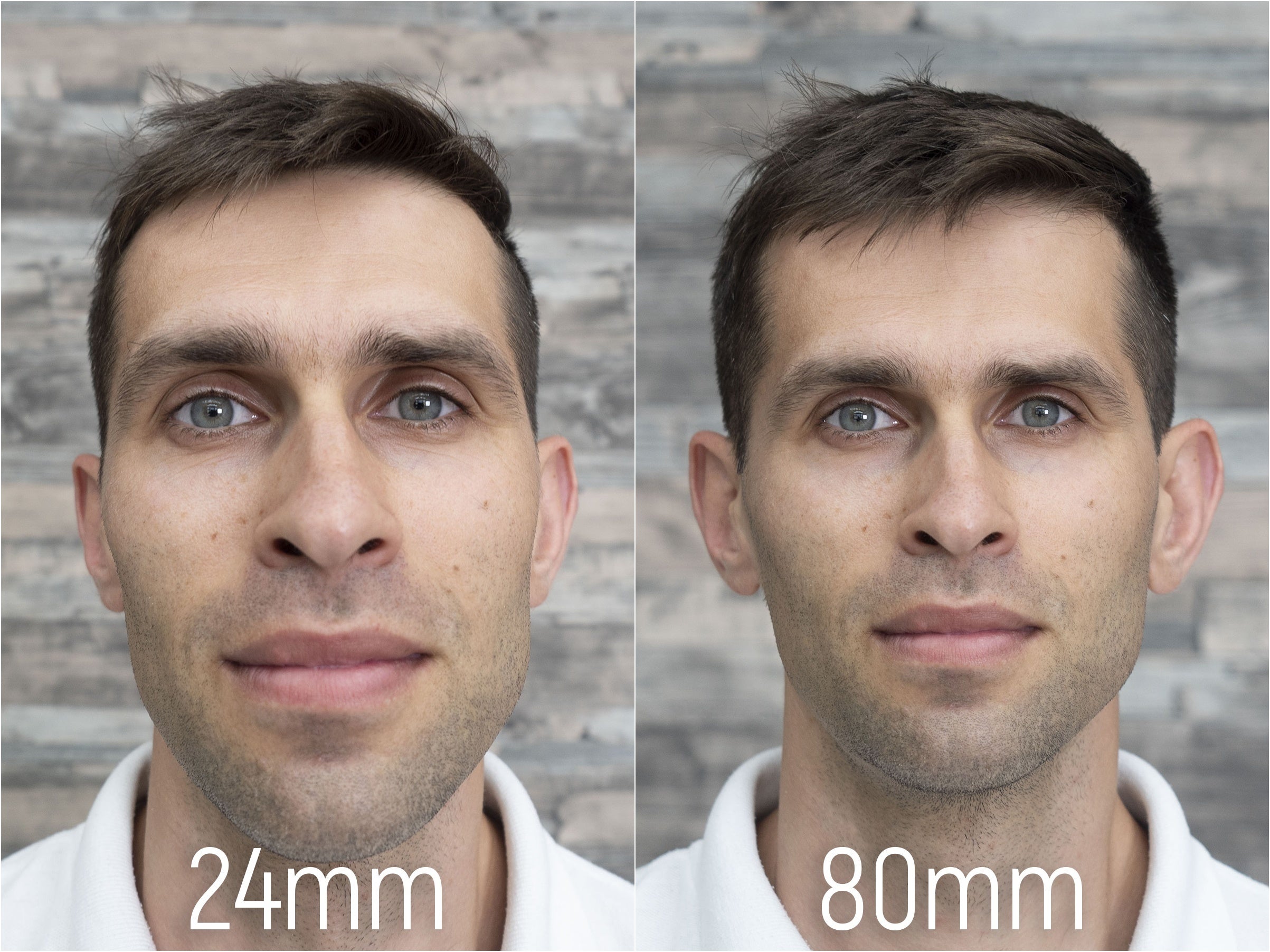 A bad lens (left) vs a proper lens for portraits (right), guess which one are modern smartphones using?
Ask any photographer what makes a good portrait from a technical standpoint and the answer that you would get is likely to be all the same: "it's the lens". There is a reason why there is a term like a "portrait lens" in professional photography.
The lens is of crucial importance for one simple reason:
proportions
. See the human face is a beautifully proportioned mix of features. If any part of the face looks distorted, you notice, and unless it's done for artistic purposes, you usually notice it in a bad way.

The proportions of the human face change dramatically as you shoot at different focal lengths
To get the human face properly "compressed" in a picture, photographers use long, telephoto lenses. True telephoto lenses in professional photography, however, have almost nothing to do with the improper use of the term "telephoto" lens on smartphones. Save for the Huawei P30 Pro, the telephoto lens on most phones these days is about 55mm in terms of focal distance. That is not a telephoto lens
at all
in professional photographic speak. Quite the opposite, that's a "normal lens", which simply means that this focal length is usually associated with the focal distance of human vision. For great portraits, however, you need a true telephoto lens: the most commonly used lenses start at 85mm and then you have some great ones at 130mm or so, and even more if you want to get a truly creamy background blur, or bokeh.
Pause this for a second and let's go back to our familiar smartphone world.
What camera do most phones use for portraits in 2019? That's right: the main one. And that's usually a 26mm-28mm lens, which is considered a wide lens in professional terms.
A wide lens does something like this:
Or simply put, it makes you look like a caricature, a big-head alien with a potato nose. It looks ugly. And you have to get uncomfortably close to the person you are shooting to actually capture a portrait.
Here is a full list of the flagships that use their wide lens (usually 26mm) for portraits:
Samsung Galaxy S10/S10+/S10e
Apple iPhone XR
Google Pixel 3/3a
LG G8
Huawei P30 Pro
And the list goes on and on.
All of these phones get portrait mode wrong from the very start: they are using a wide lens that is simply not suited to taking a flattering portrait look!
Issue #2: Oversharpening and overcontrasting is your enemy
It exaggerates wrinkles and other imperfections
Most smartphones come with small sensors and those small sensors require a lot of additional processing to get details right. And one trick that you see commonly applied across most smartphones is a fair dose of oversharpening and aggressive over-contrasting done to the photos. This can sometimes look good: if you are capturing details in nature, a landscape and so on, these are pictures that are "ready to share". They do not look quite like reality, but more like filtered reality.
But oversharpening and overcontrasting is exactly what you don't want in a portrait.
See, the human face is something that ages delicately and rather quickly. If you are after 30, chances are that you have a few wrinkles here and there, or a few other imperfections.
And when you get a phone that aggressively oversharpens details (one of the most aggressive ones in this regard is the Google Pixel 3), you get all of those wrinkles amplified even worse than they look in reality. This aggressive processing makes you look older.
The overcontrasted look of most modern smartphones emphasizes those imperfections like a slightly tired eyes and so on.
So what you end up when you combine the wrong lens with the wrong processing is portrait shots that look just... kind of bad! Those are not pictures I want to share of myself and probably you too.
OnePlus 7 Pro fixes all that!
Right lens and correct processing
The OnePlus 7 Pro is the only phone that gets portrait mode right simply because it addresses those two key issues.
Unlike most 2019 phones, it uses the 3x telephoto lens rather than a wide lens. This gives you a nice compressed look, which looks flattering. You don't have to stand two feet away from the person you are taking a photo of and to shove that phone in their face. The processing is gentle: you have soft detail and none of the aggressive overcontrasting that is applied on other phones. This brightens up faces and makes them look delightfully good, without any fake "beauty" effects.
I have shot dozens and dozens of portraits with the OnePlus 7 Pro and while I noticed that its main camera usually lacks a bit when compared to rivals, its portrait camera is simply unmatched. For just a few weeks I have captured more portraits that I have added to my personal library of favorites than with any other phone throughout the years. No other phone takes portraits that look that good. And others should definitely learn a lesson or two from OnePlus.