The iPhone XS Max is outselling the iPhone XS by nearly 4 to 1: Kuo
40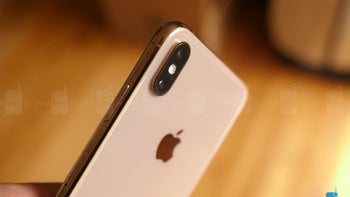 A few days into the iPhone pre-order period, analyst Ming-Chi Kuo revealed that the iPhone XS was performing
worse than initially expected
. Today, just one week later, the analyst is back with his latest report which provides yet another insight into the performance of Apple's latest products.
Despite the lackluster performance of the
iPhone XS
, Kuo is still forecasting between 75 and 80 million iPhone shipments throughout the remaining months of 2018. This is due to rather strong sales of the
iPhone XS Max
, which is currently outperforming the regular model by nearly 4 to 1. In terms of which exact variants are the most popular, it seems sales of both the Space Gray and Gold models are rather similar, with Silver lagging behind. Likewise, when it comes to the internal storage options, the 256GB option is undeniably the most popular.

Due to the demand for Apple's more pricier models, the analyst now also expects the average selling price of iPhones to receive a big boost too. Specifically, while initial forecasts set the number at between $750 and $770, Kuo now expects it to sit closer to the $800 mark. This will be further benefitted by the release of the iPhone XR next month. After all, customers looking to upgrade to a larger device are much more likely to purchase this one than the older iPhone 8 Plus which costs just $50 less.
Currently, sales of the
iPhone XR
are expected to account for between 55 and 60 percent of all iPhone sales throughout the remaining months of 2018. This is despite yield problems that both JDI and LG Display are facing at the moment.