Deal: Save $150 on the iPhone XR at Target (Verizon and AT&T only)
0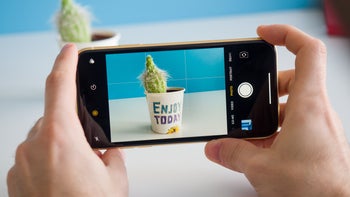 If you're planning to buy an
Apple iPhone XR
(pictured above) and use it on Verizon Wireless or AT&T, Target currently has a deal that you should know about. The retailer allows you to save $150 on any iPhone XR model, regardless of storage and color, as long as some terms and conditions are met.
To get an iPhone XR for $150 off, you need to activate it on Verizon Device Payment or AT&T Next, and you'll have to stick with your carrier of choice for at least 24 months. Savings will be reflected in reduced monthly payments throughout the period of the agreement with the carrier. After 24 months, you will end up paying $599 (instead of $749) for an iPhone XR 64 GB, $649 (instead of $799) for an iPhone XR 128 GB, or $749 (instead of $899) for an iPhone XR 256 GB. Mind you, this deal is not available online, but only in Target stores with Target Tech. You can search for locations near you
here at Target's official website
.
According to Target, customers who activate their iPhone XR on Verizon or AT&T are also eligible to receive a $150 gift card.
This promotional offer will be valid only until Saturday, April 27.
Released back in October 2018 - simultaneously with the more expensive
iPhone XS
and XS Max - the iPhone XR packs the same Apple A12 Bionic processor that can be found inside its pricier siblings, thus being a very powerful handset. Just like the iPhone XS models, the iPhone XR is water-resistant and offers 3D face unlock. However, some of the iPhone XR's features reflect its lower-cost nature - included here are the 6.1 display with 828 x 1792 pixels, and the single rear camera that has no optical zoom capabilities. For a closer look at this device, feel free to read our
iPhone XR review
.