Deal: Buy an iPhone XR for only $300 from AT&T (new line required)
3
Earlier in September, when Apple unveiled the brand new iPhone 11 series, it lowered the starting price of last year's
iPhone XR
from $749 to $599. If you like the iPhone XR but don't think $599 is the right price for it, you may want to know that AT&T lets you save $299 on the handset and buy it for $300, although only in certain conditions.
To get the iPhone XR for only $300 from AT&T you need to purchase the device with a 30-month installment plan and add a new line of service (both existing and new customers qualify). AT&T's 30-month installment plan normally requires you to pay $20 per month for the iPhone XR, but, thanks to the carrier's new deal, you will pay just $10 per month - that's $300 in total. To be clear, this is valid only for the iPhone XR 64 GB, as models with more storage space are excluded from the offer.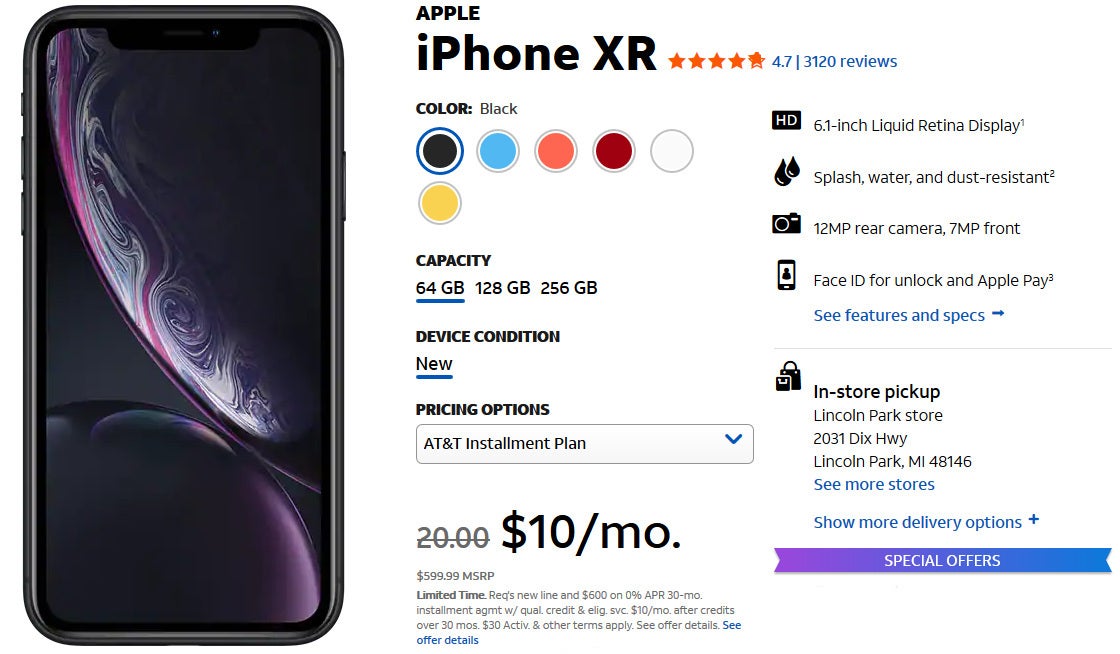 This AT&T iPhone XR 64 GB deal is available for all color variants of the handset: blue, black, coral, white, red, and yellow. According to AT&T, this is a limited time offer, but the carrier doesn't say when it's supposed to expire.
The Apple iPhone XR isn't much different from the new
iPhone 11
. However, the latter has a more powerful processor and an upgraded camera, plus some other less notable enhancements. If you need a new AT&T service line and you don't plan to leave the carrier anytime soon, getting an iPhone XR for just $300 seems to be a good deal.