iOS users seven times more active online than Android users
58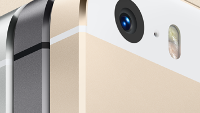 According to NetApplications, iOS users are seven times more active online than Android users. NetApplications checks data on 40,000 websites it monitors, and can tell which platforms' users are going online the most. In this case, even though Android has an 85% share of the smartphone market, compared to the 11.9% share belonging to the Apple iPhone, the data showing which OS users are active online is much closer.
According to NetApplications, 44.62% of those online are Android users, while 44.19% are using an iPhone. But considering the nearly 7 to 1 advantage that Android has in market share, you would expect Android to hold the same lead online. Instead, both iOS and Android have captured nearly the same percentage of online use. That would mean that iOS users are showing up online about seven times more than Android users.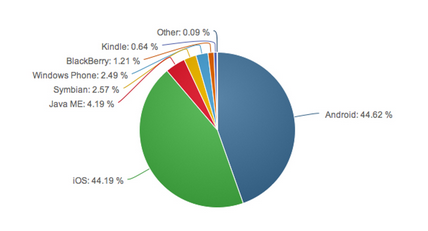 Android users should show up online seven times as much as iOS users
The reason for this discrepancy has to do with the lower-end Android models being sold in emerging markets. Many consumers in that niche of the market are interested in buying a phone just to make phone calls. Shocking, we know, but it does explain the data. It also explains why developers continue to favor writing for iOS over Android.
We should point out that this is the first time that Android phones out numbered iPhone models spotted online by NetApplications. Still, the fact that it is so far from the 7 to 1 advantage that Android has in handset market share, is a sign that iOS users are much more active online than Android users.
source:
NetApplications
via
Forbes