Samsung Galaxy S22 Prime Day Deals: what were the best offers
3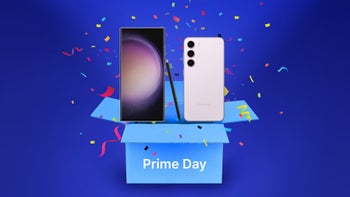 Amazon Prime Day is over, and one of the best deals were on Samsung's Galaxy S22 lineup. The shopping event was held from July 12 to July 13. One of the most sought-out phones this year were be the
Samsung Galaxy S22
family.
The series includes the Galaxy S22, S22 Plus, and
S22 Ultra
, and, logically, people were looking for banging-good deals for a chance to get the devices for cheaper. That's not surprising, as these have a pretty high retail pricing.
If you're one of the people interested in Samsung's flagship phones, then this article is for you. We will break down what deals were present and where you were able to find them. Here we go.
Galaxy S22 Ultra Amazon Prime Day deals
The new Samsung Galaxy S22 Ultra combines the best of the Galaxy S and Galaxy Note series. This phone is very powerful, has one of the best LTPO2 displays, a reliable battery life, and a useful S Pen. It also rocks one of the best camera systems ever to be put in a smartphone. So what about Amazon Prime Day 2022 deals?
Last year the predecessor of the
Galaxy S22 Ultra
saw many price reductions across different stores. For example, Amazon had a deal on the Galaxy S21 Ultra, which decreased its price by $300. Best Buy had a similar deal, with it slashing the price of the flagship by $200 as well. It is fair to say that this year you should expect this kind of deals for the unlocked versions of the Galaxy S22 Ultra.
This year, the S22 Ultra saw discounts of up to $420 at Amazon without a trade-in or a carrier plan. Samsung also dropped the price of the premium phone by as much as $1,350 for its 1TB version with an eligible trade-in. The company also threw a free Galaxy Watch 4 with your purchase.
Samsung's online store held its own Prime Day shopping event last year too. During it, the Galaxy S21 Ultra was available to buy with a whopping $750 discount with an eligible trade-in. Carriers like Verizon offered the otherwise very expensive device for free with an eligible trade-in and a new Unlimited plan. AT&T offered the Galaxy S21 Ultra at $300 less, and the deal didn't require a trade-in.
Galaxy S22

Plus Amazon Prime Day deals




Last year the Galaxy S21 Plus was one of the preferred phones to buy on Amazon Prime Day. This was due to the fact that the phone saw a massive $270 discount at Amazon for its unlocked version. Best Buy also offered a deal on the popular phone, but at a more modest discount of $200.
It's successor, the Galaxy S22 Plus, saw a whopping $300 discount at Amazon and BestBuy, but the latter offer required a carrier plan.
Speaking of carriers, at their own stores, these offered great discounts last year. For example, Verizon offered the predecessor of the Galaxy S22 Plus at up to $800 off its regular price with a trade-in and a new Unlimited plan. AT&T offered the phone with a $300 discount, no trade-in needed. Unfortunately, that wasn't the case this year, but there's still hope for Prime Day 2023 or the upcoming
Black Friday
.
Galaxy S22

Amazon Prime Day deals expectations




We finish off the list of Galaxy S22 phones with the smallest one from the family. The regular S22 might be cheaper, but it is still a very capable phone with a powerful processor, camera system, and display. At this year's Amazon Prime Day, the Galaxy S22 saw a discount of $200. Best Buy also reduced the price of the phone by $200.
Last year, AT&T and Verizon offered Galaxy S21 Prime Day deals of their own. The phone was free at Verizon with an eligible trade-in and a new Unlimited plan. AT&T had a great deal on the phone too, which decreased the price by $300 without the need to trade-in a device. However, during Prime Day, carriers did not offer better deals on the Galaxy S22, which was quite unfortunate.
Which

Galaxy S22 phone should I get?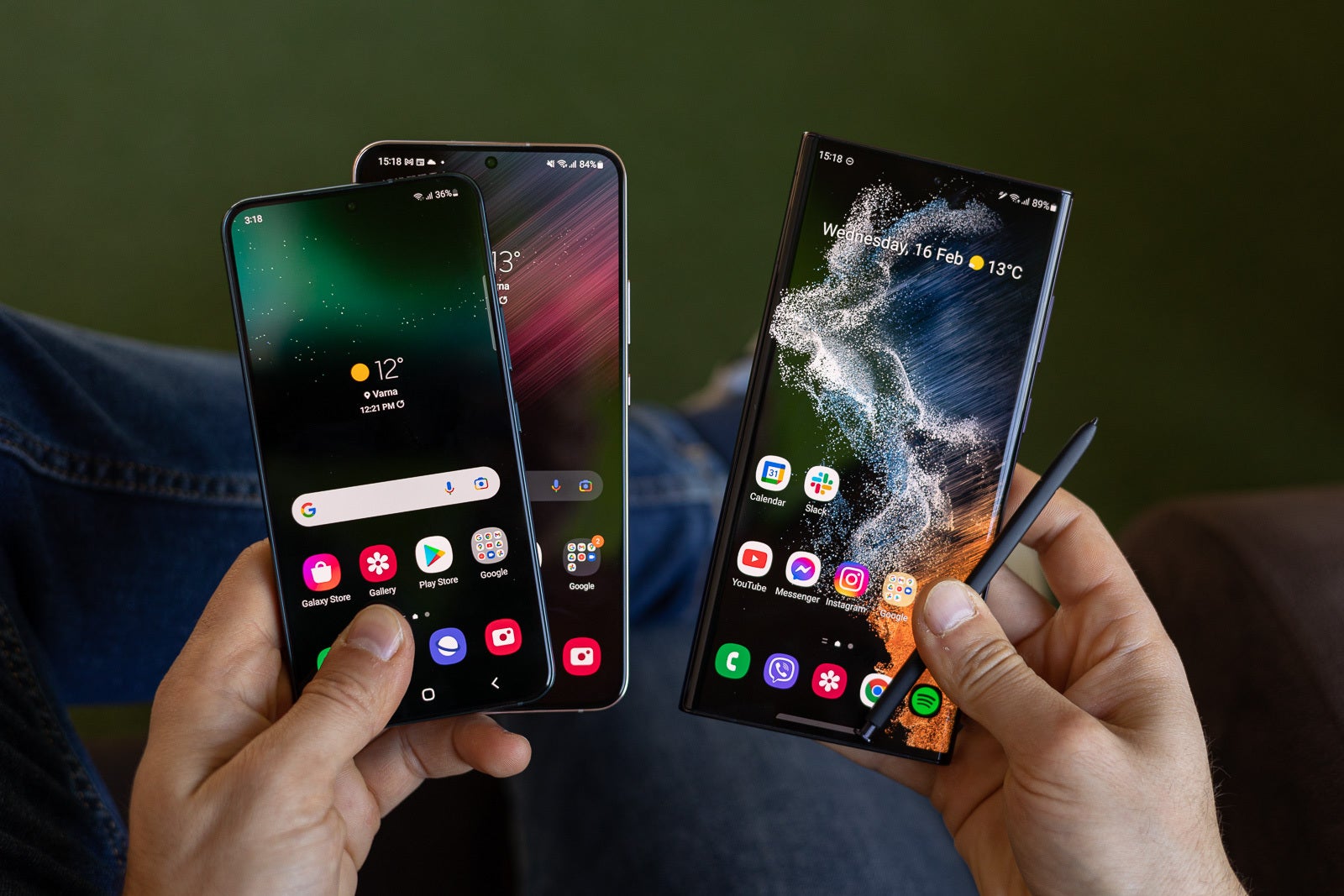 While it is always good to have plenty of choice in the smartphone industry, sometimes it can get a bit confusing as to which phone is for you. That's why we at PhoneArena are trying to give you all the important facts so you can take everything you need into consideration.
There is no doubt that if you are very tech-savvy and want the best of the best, you should go for the Galaxy S22 Ultra. This phone is superior to the rest of the S22 devices in every aspect. It is however also superior in terms of pricing, so you should be very sure that it is worth it for you. But there's also another thing to consider.
Speaking of deals, the S22 Ultra will probably get the smallest discounts out of the three phones. This means it won't be the best Amazon Prime Day deal. If you want a phone that is modern and powerful, yet you aren't willing to spend more than a thousand bucks, you should definitely go for the non-Ultra Galaxy S22 phones. The Galaxy S22 Plus is for those who love big displays and want their phone to last more than a day. It will also probably receive a bigger slash in price compared to the Ultra model.
But some people want the best value for money, or a smaller, more compact phone. If that's the case for you, then you can't go wrong with the Galaxy S22. This phone is relatively compact, but it is just as powerful camera and performance-wise as its Plus sibling. Even if it there are worse deals on the S22 compared to the S22 Plus, it will probably still have the best value. Its only downside is its rather average battery life, but if you're someone who isn't constantly on their phone you shouldn't worry about that.