Amazon Prime Day deals on Amazon Kindle, Fire tablets and Echo speakers: Recap
3
We may earn a commission if you make a purchase from the links on this page.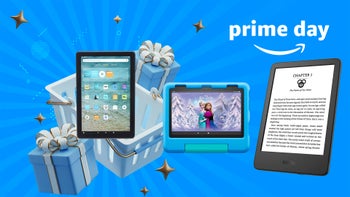 Amazon Prime Day 2022
is pretty much over, and the discounts are gone. That includes the Amazon-made Echo smart speakers and displays, Fire Tablets, as well as the popular Kindle e-readers, including the Kids editions.
Prime Day deals on Amazon Kindle to expect
The Amazon Kindle is one of the most sought after e-readers on the market, that's no secret. So what better time to get your hands on one if not during Amazon Prime Day. This year, Prime Day brought us awesome deals on Kindle e-readers that started from 37% and went all the way up to 55%! We expect similar discounts in 2023 as well.
Prime Day deals on Amazon Fire tablets to expect
Amazon gave us amazing deals on its famous Fire tablets with some discounts cutting the price tags in half! The models that are intended for kids were especially popular during Prime Day 2022, some of which even sold out completely at one point during the sale! We expect to see the same turn of events next year too.
Prime Day deals on Amazon Echo smart speakers to expect
Weather it is an Echo Dot or an Echo Show, Amazon's smart speakers/displays all enjoyed awesome discounts thanks to great Prime Day 2022 deals! Offers with discounts from 29% to even 60% popped up, which made this year's sale one of the best chances to snatch yourself a brand new Amazon Echo speaker or display.
Most likely, the 2023 Prime Day will bring us similar great discounts on these Amazon products. Not to mention, that by that time we might see new models come out for each segment we touched on above, so don't feel too bad if you've missed on any of these offers during 2022 -- something better might be coming your way!