Apple crowns Most Admired Company lists of Fortune and Forbes for the sixteenth time
1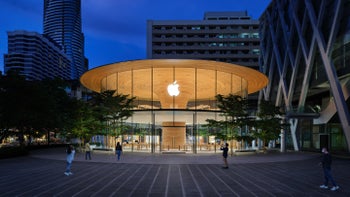 2022 was awesome, but also turbulent, especially for tech companies. We saw many ups and downs, ranging from breakthroughs to massive layoffs, so retaining status as a Big Tech company wasn't easy during last year. That being said,
Apple
seems to still be the most admired company according to
Fortune
and
Forbes
.
And in case you are counting, this makes the sixteenth year in a row, in which Apple is crowned in both of these lists. In the case of Fortune's list, the company takes first spot in the overall ranking and in the computer industry category.
The list itself is a collaborative effort between Fortune and Korn Ferry — global consulting firm. A total of 3,760 higher-ups and analysts from all over the industry were asked to list out the top ten companies that they admired most on nine different criteria, such as investment value, management quality and social awareness.
What are the top ten companies of 2023 as per Fortune?
And, in case you are interested, here's a quick rundown of the complete list by Fortune:
Apple
Amazon
Microsoft
Berkshire Hathaway
JPMorgan Chase
Walt Disney
Costco Wholesale
Pfizer
Alphabet
American Express
While Apple is still hanging on to the first spot, a notable difference is the disappearance of Netflix, which has now dropped way down to the number 29 spot. In its place now sits Alphabet — Google's parent company — which previously took the number seven spot.
This signals an interesting shift, which is worth following throughout 2023. It will be interesting to see what Apple does to retain the treasured first spot, but also how other competitors will step up their game.
All in all, the top three spots have not changed since last year, but the lower half of the list has shifted around. Regardless if the list simply provides prestige points to these companies or not, it's a signal that the times are changing and we're interested in seeing how.