Activision to launch new Call of Duty mobile game developed in-house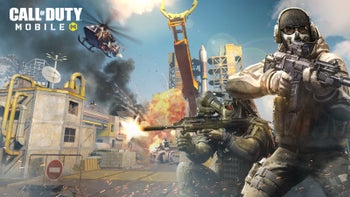 Call of Duty: Mobile
is one of the highest-grossing mobile games, so it's no surprise that Activision wants to capitalize on the franchise as much as it can. One of the many ways to do that is by simply launching another Call of Duty mobile game, which, hopefully, will be different enough to allow the current Call of Duty: Mobile game to continue to thrive.
The folks at
VideoGamesChronicle
spotted a number of job listings on
Activision's careers website
that suggests the US company is now working on another mobile game in the Call of Duty series:
Our first project is a new AAA mobile title in the Call of Duty franchise and we're looking for great talent from mobile, console and PC backgrounds passionate about their work, who share our belief in what AAA experiences on mobile can and should be.
The upcoming mobile game will be developed by a freshly founded studio called Activision Mobile, which is why the listing mentions that this is the developer's first project. Strangely enough, Activision Mobile hasn't been officially introduced yet, but with E3 2021 just around the corner, there's a chance that we'll get more info about Activision's roadmap this week.
Call of Duty is not the only popular series that Activision plans to monetize on mobile. Earlier this year, the company confirmed that more than one
Warcraft mobile games
are already in development and likely to be unveiled by the end of 2021.