ZTE V3 trio breaks cover: the new wave of affordable phones with fingerprint scanners and aluminum body
4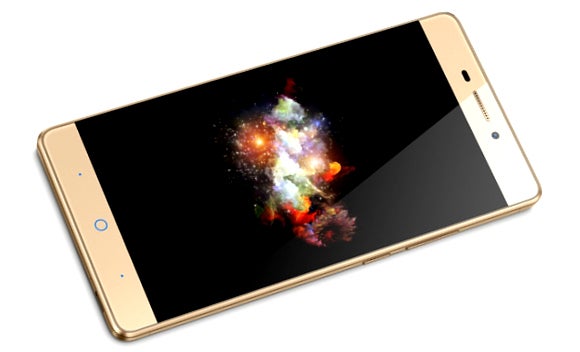 ZTE is one of the biggest Chinese phone makers and today it has unveiled its new trio of affordable phones that will be staple of its sales in late 2015: the ZTE V3 Youth Edition, the ZTE V3 Energy Edition, and ZTE V3 Extreme Edition. Keep in mind that the phones will be sold in China only (at least initially), and those are the official names directly translated from Chinese - the devices lack an official English language name and if the phones are to launch internationally, they might be marketed under a different moniker.
All of these phones feature sturdy aluminum body and come with a fingerprint scanner - two features that are traditionally considered premium. Yet the phones have an affordable price tag: while not exactly a low-end affair, the prices for these phone start at the fairly affordable $160 (999 yuan).
The new wave of fall 2015 smartphones
Interestingly, the ZTE V3 family announcement coincides with the unveiling of the Meizu M2, a super affordable sub-$100 phone. ZTE is known to be in a spat with Meizu over use of its round capacitive key (Meizu was forced to switch to a physical key after legal proceedings, and that's why we see the new Meizu M2 Note and Meizu M2 arrive sooner than expected), and now it is also trying to steal Meizu's thunder by hosting its unveiling on the same day as the Meizu M2 official unveiling.




What are the new ZTE V3 phones all about?



ZTE V3 (Mighty 3): Youth, Energy, Extreme Edition
All of the three phones share similar specs and differ in their connectivity options: all are 4G compatible (with 4G LTE bands for China, we're yet to see the full list of bands and whether they are compatible with Western carriers), all feature the Snapdragon 615 system chip, and all come with 5.5-inch 1080p displays and a 3000mAh battery.
Here is the full list of specs for the devices:

Platform: Android 5.1 Lollipop with Nubia UI 3.0
Dimensions: 155.3mm x 77.2mm x 8.55mm thickness, weight of 160g
Screen: 5.5-inch Full HD
System chip: Snapdragon 615 with octa-core CPU
RAM: 2GB
Internal storage: 16GB (expandable via microSD cards of up to 128GB)
Cameras: 13-megapixel f/2.2 rear, 5-megapixel front cam
Battery: 3000mAh (not user-removable)
Material: Full Metal

Prices are set at $160 (999 yuan) for the Youth Editiion, $210 (1299 yuan) for the Energy model, and $240 (1499 yuan) for the Extreme version. The difference seems to be in the particular connectivity options and the Extreme addition is said to get some bonus accessories, but overall the devices are identical at their core.
While not rock bottom cheap, they do seem to offer a lot for such an affordable price, and the well known brand of ZTE is also an asset that won't scare unaware consumers as less renowned Chinese phone makers. How do you like these three new phones?