Want an Android flip phone? The ZTE Cymbal-T is now out in the US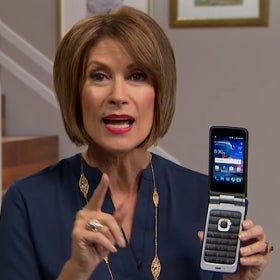 If you're feeling nostalgic about the last decade (when flip phones were all the rage), but you also want a modern smartphone OS, you should definitely check out the ZTE Cymbal-T. This is a new flip phone - aka clamshell - that runs Android and is officially available to buy in the US.
Unlike some
Samsung flip phones that run Android
, the ZTE Cymbal-T is not a high-end device. It's a fairly basic handset with a 3.5-inch touchscreen display, a quad-core Snapdragon 210 processor, 1 GB of RAM, and 8 GB of expandable storage space. The phone also comes with LTE connectivity, as well as Wi-Fi, GPS, a 5 MP rear camera, a 2 MP front-facing camera, and a small external screen to show notifications.
The ZTE Cymbal-T sadly runs Android
5.1
Lollipop, and it will probably not be updated to a newer version of the OS. Even so, it can do pretty much anything a normal smartphone can do these days.
The new clamshell is available on TracFone (which owns MVNO brands like NET10, Straight Talk, and Simple Mobile) for $99.99 - no contract needed. The price includes 1 year of service with 1200 MB of data, 1200 minutes, and 1200 messages for the whole year.
As you can see in the video below, the ladies presenting the ZTE Cymbal-T are pretty excited about the phone. To be fair, this does seem to be a good deal if you don't mind the unimpressive specs and you don't want to be the customer of a larger carrier.
You can purchase the ZTE Cymbal-T in Walmart stores, as well as online via Best Buy and Home Shopping Network. Are you tempted to buy this flip (smart)phone, for you or someone else?
ZTE Cymbal-T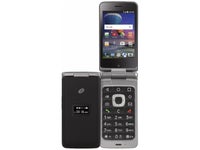 sources:
ZTE
,
HSN
,
Best Buy
via
PhoneScoop