YouTube for Windows Phone gets updated to be a real app
61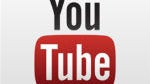 One of the biggest complaints from Windows Phone users has been the extremely poor quality of the built-in YouTube app. There have been other options in the Windows Phone Store, but nothing that really offered everything that could have been from an app officially authorized by Google. Well, the stock YouTube app for WP got a huge update today that finally makes it a real app.
Microsoft had recently said that it was
limited in what it could offer
through the YouTube app because of restrictions by Google, but it looks like the two companies have come to some sort of an agreement. The YouTube app for Windows Phone is no longer just a link to YouTube's mobile website, with version 3.0 it is a real app that offers full access to videos, channels, and playlists. It allows you to pin any of those items to the Windows Phone Start screen; and maybe best of all, the app also supports signing in to your YouTube account, giving you access to your uploads, playlists, and video lists.
This is a major update, and an extremely welcome one for Windows Phone users. If you want to get the update, just head over to the
Windows Phone Store
.
Recommended Stories