Microsoft says Google is blocking development of official YouTube app for Windows Phone
92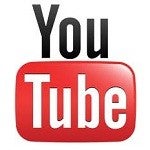 In a new episode of "he said, she said," Microsoft's VP and Deputy General Counsel, Dave Heiner wrote up a blog post about the anti-trust issues surrounding search and the related regulatory scrutiny that Google has been facing amid charges of less than savory business practices.
That issue is broad enough to dovetail just about any other topic you could think of into it, and Mr. Heiner chose to take aim at Google over the lack of a YouTube app for Windows Phone. Claiming that Microsoft formally raised this concern with regulators two years ago in Europe, Heiner contends that Google is actively preventing Microsoft from "offering consumers a fully featured…app for the Windows Phone." The argument Microsoft makes goes beyond an app too, and that consumers are not able to access content in a meaningful way via a device's web-browser either.
According to Heiner, citing their objections to regulators in 2010, "Google has refused to allow Microsoft's new Windows Phones to access this YouTube metadata in the same way that Android phones and iPhones do." Moreover, Microsoft has apparently engaged with the folks at YouTube to reach a resolution and contends that YouTube wants anyone and everyone to have easy access regardless of device. Unfortunately, Microsoft contends that Google executives have instructed YouTube to take no action enabling a "first-class YouTube experience on Windows Phones."
While the small market share of Windows Phone does not seem to raise any urgency with Google, Microsoft has abated that problem in the past by developing its own apps, such as for Facebook and Twitter. Despite Google's current stand that Windows Phone is not on its radar, Google and YouTube did hype the debut of a full YouTube application for Xbox this past summer.
Google's non-Microsoft positions
Google asserts that Windows Phone users can get all the YouTube features they want through its HTML5-based mobile site, and that the search giant has been working with Microsoft for years to "help build a great YouTube experience for Windows Phones."
We do not know about you, but given that there is virtually zero "Google experience" apps available for Windows Phone, and Google has said it has
no plans to develop any
, we wonder what type of work has been pursued "for years" between the two companies. That said, this also looks like another layer of Microsoft's
comprehensive effort to take on its competition
on all fronts.
sources:
Microsoft
via
AllThingsD