YouTube Music update adds new Smart Downloads feature, here is how it works
2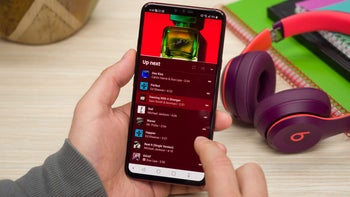 Google's music streaming service,
YouTube Music
is bringing users a brand new feature that will allow them to listen to their favorite songs even when they're offline. The new feature is called Smart Downloads and will automatically download up to 500 songs that a YouTube Music user "liked."
Engadget
reports that new feature will be available on Android devices first, but only for YouTube Music Premium subscribers. In order for the feature to work, you'll have to enable Smart Downloads from the app's menu. All downloads will happen while your phone is connected to Wi-Fi, hence the name Smart Downloads.
Make sure that you have enough free storage though and if you don't think your phone can take all your "liked" songs, you can select how many you want YouTube Music to download from within the settings.
Unlike Offline Mixtape, a feature that's available for
YouTube Music
users for quite some time, Smart Downloads doesn't create a mix of songs that fit your taste profile and makes it available offline but rather downloads exactly the songs you like.