YouTube Music reportedly exceeds 15 million subscribers one year after launch
4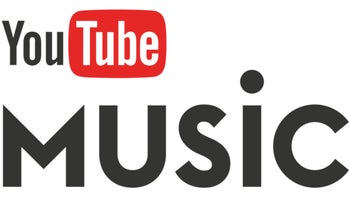 UPDATE
: We've received an official statement that disputes the reports coming from Bloomberg and Wall Street Journal claiming that Google is struggling to attract paying music subscribers. Here is what a Google spokeswoman had to say about these reports: "
YouTube aggressively disputes the WSJ report stating YouTube Music subscription growth has plateaued, countering that healthy subscription growth continued through Q1 of this year
."
Google's music streaming service recently
went through a rebranding process
one year ago, as the search giant has decided to merge Play Music and YouTube Music into one product in order to avoid confusion among customers.
We're not sure whether or not the results met Google's expectations, but
Bloomberg
reports the company's paid music services have recently exceeded 15 million subscribers, at least according to two persons familiar with the matter.
The amount of subscribers mentioned include both
YouTube Music
and Google Play Music services, as well as some consumers that are still using promotional trial accounts. If Google's YouTube Music has just exceeded 15 million subscribers one year after its rebrand, it's way behind Apple and Spotify.
The former reached 50 million subscribers
back in January
, while
Spotify announced late last month
that it now has more than 100 million subscribers paying for its premium service.
Although Google declined to comment on the numbers, it did say that the number of subscribers to YouTube Music grew 60% between March 2018 and March 2019, which is clearly good progress. It remains to be seen whether or not the company will be able to maintain the percentage with which it grew last year, or even boost it a little.