Xiaomi wants to beat Oppo and Vivo with new smartphone series made to be sold offline
5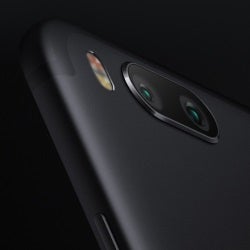 Although Xiaomi maintains a large network of retail stores in China, its primary approach to selling smartphones is online. This is part of the puzzle behind the company's famously affordable handsets. By not having to pay the costs of retail distribution, Xiaomi is able to slash a certain percentage off the price of its Mi and Redmi series of phones.
However, the online model isn't enough to combat competition from Oppo and Vivo, two of China's most high-profile smartphone brands. They have managed to surpass Xiaomi's mobile sales by building stores to sell their smartphones and related products across China and India. For the latter, the situation isn't as simple as to just start selling its Mi and Redmi phones in its 137 Chinese stores for the same price they are available offline. Rather, the company needs a new series of handsets, designed and planned around the fact they are going to be sold in stores.
Reportedly, this is exactly what Xiaomi is going to do. It has a new series of phones to go next to its Mi and Redmi line-ups. They are said to be focused more on design, rather than coming from the same "lots-of-hardware-power-for-the-money" blueprint. The name isn't mentioned yet, but the first phone of the ilk is supposedly going to be launched before the end of July. Chinese website MyDrivers shared an alleged image of one upcoming device. It basically looks like the
iPhone 7 Plus
, or the
OnePlus 5
, if you prefer. Obviously, a dual camera is a given on this model.