Codename "Chiron": Xiaomi's next flagship to boast 8GB RAM, 6-inch 9:18 display by JDI
15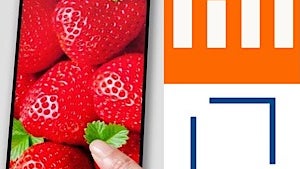 Rumor has it that China's Xiaomi could be entertaining the idea of putting a 9:18 display on its next flagship smartphone, which is apparently codenamed "Chiron". This one would likely be the Mi 7, though Xiaomi has other high-end devices in the portfolio that could be in for such a treat in the near future. The Chiron's display is pegged to be a 6-inch affair with a resolution of 1080 by 2160 pixels and likely be supplied by Japan Display, a triumvirate between Sony, Toshiba, and Hitachi. There's a possibility that
JDI's Full Active display
, which was unveiled recently, might be the one that will make the cut.
Blame it on Samsung and LG for making such unorthodox displays mainstream as they essentially debuted on the mass market alongside the LG G6 and the Galaxy S8/S8+, but it seems that other manufacturers are eager to follow the trend. However, if we have to be precise, Xiaomi's Mi MIX back in 2016 featured a 17:9 display on its own, though it can't be argued that this phone was merely a functioning proof of concept and one of the first 'bezel-busting' devices out and about.
Of course, tall 9:18 displays go hand-in-hand with efficient 'bezel-less' designs, so it's safe to speculate that Xiaomi's next handset could be taking some pages off the Mi MIX, the Galaxy S8, and the LG G6.
The Chiron has been also pegged of boasting 8GB of RAM, which would match the top variation of the OnePlus 5.
Aside from the display and the RAM, a nothing else regarding the Xiaomi Chiron has leaked thus far, but rest assured we will let you know if we stumble upon something noteworthy.
Recommended Stories