Xbox and PC games to find their way to iOS and Android devices beginning this year
32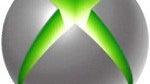 The console and computer games tied to Microsoft's Xbox and Windows-based computers will soon be available for the iPhone and Android platforms later this year. This is according to sources familiar with a licensing deal that was struck between Microsoft and Japanese smartphone game maker Klab, Inc.
The deal will allow Klab to develop Microsoft's computer games so they can be offered on iOS devices in iTunes and Android devices in Google Play.
The first game to make its debut this year under the arrangement will be "Age of the Empires" which is expected to be free to play. While Windows Phone has access to a whole bunch of Xbox games, the selection of similar titles is comparatively limited. If this deal between Microsoft and Klab is in place, the gaming landscape for iOS and Android will begin to look quite different in the near future.
The story itself is still developing, so as we read more about it, we will pass along the details to you.
source:
Reuters