Withings' new BPM Core blood pressure monitor comes with ECG, syncs to your phone
1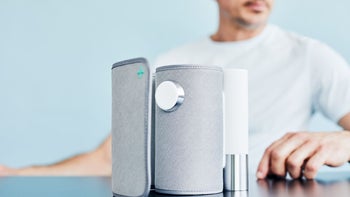 Withings, the company that makes one of the best hybrid smartwatches, has just launched its brand new BPM Core blood pressure monitor with support for ECG that will sync with your phone.
Withings calls its new BPM Core "the world's most advanced at-home cardiovascular monitor," referring to its capability to not only measure blood pressure, give you stethoscope readings, but also, just like the Apple Watch Series 4, you can use this new health gadget to get an electrocardiogram and get warnings about irregular heart rhythms like AFib.
Overall, you can get your blood pressure, ECG, and stethoscope readings in just one go in under 2 minutes.
Within 90 seconds, BPM Core can perform all three measurements. Heart rate, blood pressure and ECG readings with AFib detection are displayed on the device via an LED matrix, as well as transmitted to the accompanying Health Mate app. ECG readings, as well as stethoscope recordings, are displayed within the app, along with a qualification of the ECG signal (normal sinus rhythm, atrial fibrillation or inconclusive) and a potential detection of valvular heart disease. All data, measurements, graphs and recordings can be shared directly with a personal cardiologist and physician.
BPM Core is now available in Europe at a price of 250 euro (£230 in the UK) and you can get it from Apple Stores and Withings' official website.
In the US, the product is pending FDA approval and is scheduled for release in the third quarter of 2019.
The gadget comes with a rechargeable battery that you plug via a micro USB port, and it will sync up with your phone. You can see a short demo of the device in the video right below.