WhatsApp suddenly becomes one of the most secure messaging platform on Android
26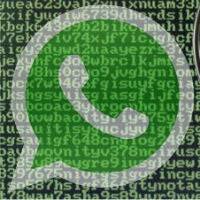 Facebook may own WhatsApp, but it has suddenly found its homegrown Facebook Messenger lagging behind WhatsApp in terms of security. WhatsApp has flipped the switch to turn on full end-to-end encryption for messages sent between Android users. This move has suddenly made WhatsApp one of the most secure messaging platforms around.
It may not be the most secure, but it is certainly the most secure for a messaging platform of its size (which currently stands around 600 million active users). WhatsApp has teamed up with Open Whisper Systems to beef up the security in its app with open source encryption code. And, because it is end-to-end, it means that WhatsApp can no longer read your messages, and more importantly, can't decrypt them if there are any NSA requests or from any other law enforcement agencies. Only the people in the chat will be able to read the messages.
The work to get this ready has been quite a long process. Word has it that Open Whisper Systems and WhatsApp started this project about 6 months ago, not too long after the acquisition by Faceboook was announced. Overall, it's a great move by WhatsApp, and a very impressive feature for a messaging system that is used by tons of people all around the world.

Unfortunately, there is no word on when or if this end-to-end security will be coming to the other platforms where WhatsApp exists.