What should Samsung focus on most with its next flagship?
62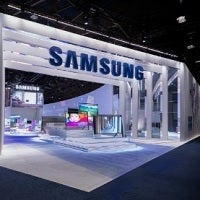 While Samsung continues to dominate the smartphone industry in terms of total units sold, things aren't looking too great on the financial side. Ever since the Galaxy S4 made headlines with record sales, the South Korea, Seoul-based giant has been having trouble replicating the S4's commercial success. So while the maker continues to push high-ends to mostly wide critical acclaim, it's struggling to monetize.
With most rumors pointing towards MWC 2016 as the most likely avenue for Samsung to introduce its next flagship, the
Galaxy S7
, it's quite likely that the device has already entered production. So it's already too late for us, the user base, to influence Samsung's approach with the flagship.
But if you could go far back enough in time for your opinion to matter, what would you tell the company's leadership to focus on? Would you have them do something about the design, fancy as it is right now? Or further trim the proprietary TouchWiz interface? Perhaps some of you would like to see Samsung focus a bit more on audio? What about battery life? Let us know by voting right below!