Walmart prices the LG Optimus T at $0.97 & Motorola DEFY at $48.88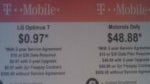 Just when that $30 on-contract price for T-Mobile's very own LG Optimus T was starting to look very appealing, especially when you factor its solid Android experience, out comes Walmart to save you some additional money that can be used for something else. If you're considering on fetching the Optimus T, you'll be surely impressed with Walmart's $0.97 pricing with a 2-year contract. Now the best part of it all is that the discount price applies to both new and existing customers with an eligible upgrade – so don't be afraid to check it out.
Additionally, the world's largest retailer is already slashing the price of an unreleased model,
the Motorola DEFY
, to a respectable price of $48.88 with your signature on a 2-year agreement. Naturally, this looks extremely good when you consider the fact that T-Mobile will be selling the same exact handset for $99.99 starting on November 3rd. So if saving money is your kind of thing, especially nowadays with the rocky economy, you may want to take up Walmart's offer since they make it easy for you in making the jump.
via
TmoNews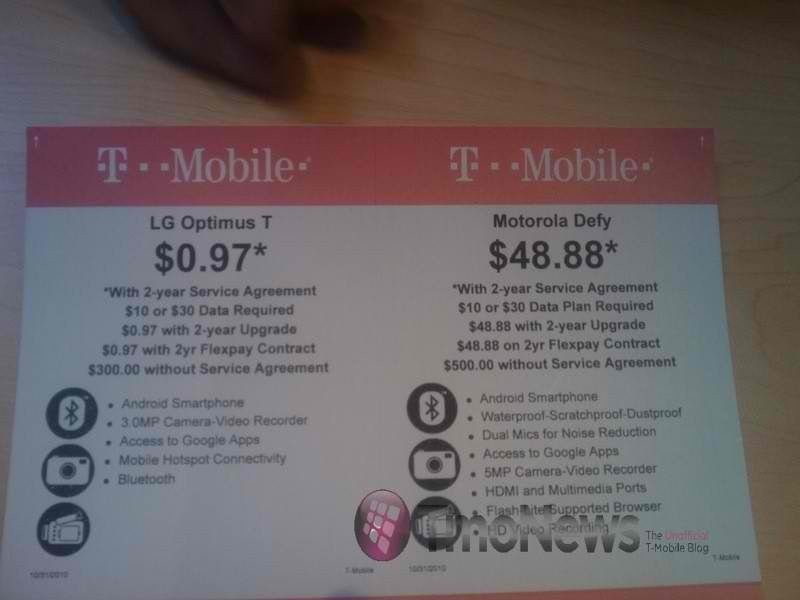 Great deals on the LG Optimus T & Motorola DEFY at Walmart
Recommended Stories