Vodafone launches Sure Signal Premium mobile coverage solution for UK businesses
0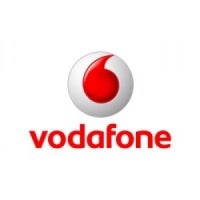 Vodafone announced the launch of SureSignal Premium - a service for medium and large UK businesses in needof 3G and 4G coverage at their workplace. Sure Signal Premium hasbeen developed by the carrier together with NEC and SpiderCloudWireless. The service is intended for businesses with 320 or moreemployees and more than 3200 square metres of floor space. It's ableto self-configure for "the best voice and data service"thanks to SpiderCloud's proprietary software.
According to Vodafone, Sure Signal is"the first mobile coverage solution of its kind in the UK".SpiderCloud provides "robust and secure" technology toconnect to the carrier's exclusive mobile network, while NEC deliversthe back-end. Vodafone CTO Fergal Kelly comments that the rise ofsmartphone, cloud apps and Bring Your Own Device is "no longerjust a nice-to-have for business" and his company's new servicecan "satisfy rising indoo capacity and coverage demands".Customers will receive "a robust design, delivery andinstallation service" according to their building layout.
Mr. Kelly also considers the newservice a "benefit of a £900 million investment by Vodafone UKin its fixed and mobile networks in 2013".
source: Vodafone