Vine for Android updated with Facebook sharing and more
1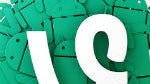 Vine for Android hasn't been around too long, but with the release of Instagram's video update, it wouldn't be surprising if Vine tries to speed up its development process. Today brought more improvements that get the app almost to feature parity with its iOS counterpart.
The update adds new options to search for users or hashtags, which should make it easier to find people you want if you don't have their contact info already. The update also adds support for sharing to Facebook, which was a much needed addition. Aside from that there were a number of bug fixes, performance updates, and improvements to capture speed, quality, and audio/video synchronization.
The one big feature that is still missing is the option to capture video from your device's front camera, and that's really the only feature missing between the Android version and iOS. Of course, now that
Instagram has come out
and potentially leapfrogged Vine with features like
Cinema video stabilization
, and options to choose a cover frame, maybe Vine has a bit more work to do.