Instagram announces "simple, beautiful, fast" 15-second video capture
21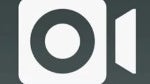 Facebook didn't leave a lot of time for conjecture when it first sent out word that there would be an announcement today. All we heard was that there was going to be a "big announcement" from a small team. And, that's what we're getting. Instagram has officially announced its "simple, beautiful, fast" 15-second video capture service, set to take on Vine with a decidedly Instagram feel to it.
Instagram was quick to distance itself from claims that it was simply copying Vine. Instagram co-founder Kevin Systrom led off the announcement by talking about the origin of Instagram, which started in 2010 as an app called Burbn. He said that the original idea for the app was to offer both photo and video, in an effort to "capture and share" life's moments. The team didn't have the resources to do video properly at the time, so the idea was shelved until now.
The slugline for the presentation has been "It's Instagram that moves", and that's pretty accurate. The Instagram team has worked hard to make a micro-video platform that stands apart from Vine, and it looks like they've got a good start on that aim. The first thing is that Instagram thinks 6-seconds is too short and "constrains your creativity", so it has upped the record time to
15-seconds
, though there is a minimum of 3-seconds. Second, as you most likely expect from Instagram, there are
13 custom filters
that you can put on your videos ranging from black & white, to the various color pop, and vintage options you know from Instagram. Third, instead of simply using the first frame of the video as the cover image, you can choose a "
Cover Frame
" to represent your video. And, last but certainly not least, Instagram has added a feature called "
Cinema
", which will stabilize your shaky videos into much more clean clips. From the demo, it looks like pretty impressive image stabilization software, but the bad news is that
Cinema will be iOS-only at first
, and will only work on the iPhone 4S and iPhone 5. No word on why the image stabilization isn't coming to Android just yet.
Taking a video will be similar to Vine, but with a couple of added controls. Most importantly, each time you hold the record button will create a clip, and you can easily
delete the last clip recorded
with a simple button tap. Videos will still need to be shot chronologically though as there are no options for rearranging clips.
Once you record a video, you name it, tag it with the same full hashtag support that you love in Instagram, and post it to your Instagram feed. Viewing videos will happen similarly to Vine, where the video will play automatically when you reach it in your feed. The big difference is that the video will only play once, and
will not loop
, like it does on Vine. Videos will also play natively in the Facebook timeline.
Instagram also leveraged some of its new cloud to bring in some celebrities to help show off the new feature. As soon as the announcement was made
Burberry
,
Tony Hawk
,
Kobe Bryant
, and
Charity Water
all had Instagram videos ready to roll. They aren't all the most interesting examples of what can be done with a micro-video platform, but since they're only 15-seconds, it's hard to complain too much.
Instagram announced that the service currently has 130 million active monthly users, and everyone will get access to videos at the same time. During the Q&A section, there was a question about a Windows Phone version of the app, but that got the standard "nothing to announce at this time" answer.
And, probably the best news of all is that from day one, Instagram video will be available to all users on iOS and Android. And, although it wasn't clear when that "day one" would be, it looks like
you should expect the updates to roll out today
, so keep an eye on the
Google Play Store
and
iTunes App Store
for the updates.