Verizon completes 5G NR call and accesses the internet on a "simulated smartphone"
2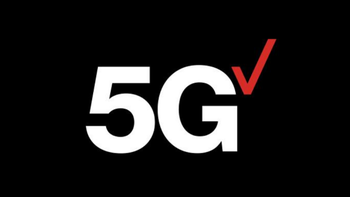 Verizon announced some news today that takes the nation's largest carrier a step closer to offering next-generation connectivity to its mobile customers. Along with Ericsson and Qualcomm Technologies Inc., Verizon completed the first end-to-end test call using a device with a smartphone form factor, over a commercial 3GPP 5G New Radio (NR) network. The testing took place in Minneapolis and demonstrated the experience that 5G users will enjoy once Verizon launches the new service.
This test comes on the heels of last week's news that Verizon and Nokia completed the first successful OTA transmission of data over a commercial 5G NR network. That network happened to be located in Washington D.C.
During the latest test announced today, Verizon says that it also was able to access the internet using the carrier's 39GHz spectrum. The Qualcomm "smartphone-like" device used for the testing is equipped with a Snapdragon
X50 5G
modem and an Ericsson millimeter wave radio.
"This latest demonstration is significant because it took place over commercial 5G NR network equipment to a test device in the form factor of the handheld devices our customers will eventually use on our 5G network. Verizon and our technology partners continue to achieve significant 5G deployment milestones. Together, we're leading the way to making this next-generation technology a reality."-Bill Stone, vice president, Technology Development and Planning, Verizon
Verizon plans to start offering mobile 5G service next year. The wireless provider will be the first to launch 5G residential broadband service in four markets (Los Angeles, Sacramento, Houston and Indianapolis) in the second half of this year.