Verizon Moto Z4 first update is all about 5G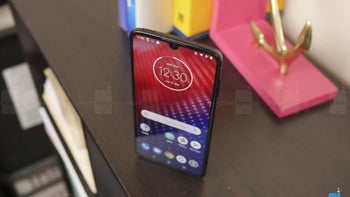 It's totally reasonable to have software updates for smartphones at launch. Game developers are doing it more often than not, so why not smartphone vendors if they feel their products really need some last minute changes before reaching customers hands.
The Moto Z4 has just hit the shelves at Verizon, although the smartphone arrived at Motorola slightly earlier. In any case, no matter where you purchased your
Moto Z4
, or plan to buy it, you're going to receive a
first update
that's aimed to address some stability issues with the Moto Mod 5G.
Since the Moto Z4 is one of the not some many 5G phones, this update is quite important for those who want to take advantage of Verizon's 5G network. Of course, you'll first need to buy a Moto Mod 5G to attach to your Moto Z4 in order to be able to use 5G network speeds.
Apart from improved stability when the Moto Mod 5G is connected, the first
Moto Z4
update will also add the May security patch for enhanced device security. If you already have the phone in your hands but didn't receive a notification message for this software update, you can try to manually trigger it by heading to Settings / About phone / System updates.