Various Samsung Galaxy S5 model numbers seemingly confirmed
11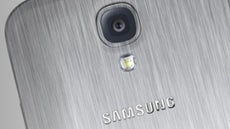 Once you go through a few rumor and hype build-up phases for upcoming smartphones, it becomes apparent that much of the digging is actually carried out by people doing rather ungrateful, manual work. Of course, finding that needle in the haystack is an altogether different quest, if you're not even sure what you're looking for. This is precisely where manufacturer model numbers come in play, and they have been consistently helpful with getting our hands on more and more intel, as they are fairly unique and often offer more information than one might think. Luckily for all of us, the folks behind SamMobile claim to have gotten their hands on a lengthy list of model numbers for the upcoming Galaxy S5, which is sure to lead to more findings, especially if Sammy doesn't hurry up and release it during the MWC in February.
Looking at the list, it's obvious that Samsung has taken a different approach to assigning model numbers to the Galaxy S5 -- they're now more explicit and fairly informative, which is actually a good thing. So an SM-G900T_NA_TMB is very likely a Galaxy S5 headed for North America and T-Mobile in particular, while an SM-900D_JPN_DCM is probably Japan's DoCoMo variant. According to SamMobile, the change to a more legible naming convention could signal that the South Korean electronics giant is intent on continuing its
region locking
practice. In any case, check out the list and keep an eye out -- we certainly will be.
- SM-G9006V_CHN_CHN (China)
- SM-G9008V_CHN_ZM (China)
- SM-G9009D_CHN_CTC (China)
- SM-G900A_NA_ATT (AT&T)
- SM-G900D_JPN_DCM (Japan)
- SM-G900F_EUR_XX (Open Europe)
- SM-G900H_EUR_XX (Open Europe)
- SM-G900I_SEA_XSA (Asia)
- SM-G900J_JPN_KDI (Japan)
- SM-G900K_KOR_KTC (Korea)
- SM-G900M_LA_VF (Vodafone)
- SM-G900P_NA_SPR (Sprint)
- SM-G900R4_NA_USC (US Cellular)
- SM-G900S_KOR_SKC (Korea)
- SM-G900T_NA_TMB (T-Mobile)
- SM-G900V_NA_VZW (Verizon)
- SM-G900W8_NA_BMC (BMC)