Unlocked Exynos-based Samsung Galaxy S7 available for just $599 on eBay
12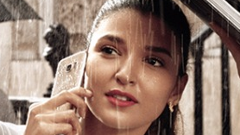 Want to buy a
Samsung Galaxy S7
, but you're not really convinced you need to get it from a carrier? And maybe you want
the Exynos variant instead of the Snapdragon model
(which is the official US one)? Well, you can now purchase an unlocked, Exynos-powered Galaxy S7 32 GB from eBay, and the best part about this is that the handset costs just $599.99 - that's about $100 less than what you'd have to pay for an off-contract Snapdragon-based S7.
There's a limited number of Galaxy S7 units available at this price, and shipping in the US is free. Since this is a GSM device, not a CDMA one, it will work on AT&T and T-Mobile (LTE included), but not on Verizon, Sprint, or US Cellular. Mind you, this is the dual SIM variant of the S7 (model number SM-G930FD): you can use one SIM card for data + calls, but the second SIM card is restricted to calls only. The phone can also be ordered from outside the US, though in this case shipping is not free.
There are a couple of not-so-great things about this $599 Galaxy S7: the smartphone does not come with US warranty, and Samsung Pay isn't supported. If these aren't problems for you, check out the source link below to see if you really want to order the device - the eBay page includes all the info you may need to know about it.
source:
eBay
via
Android Police